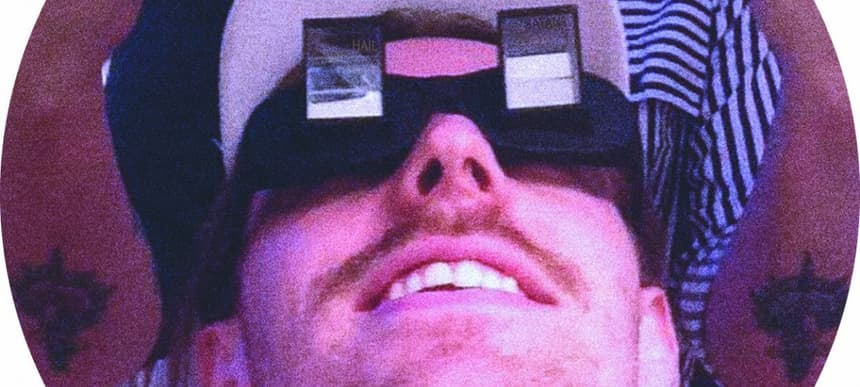 10.04.2019, Words by Felicity Martin
Dummy Mix 547 // DJ Haram
The Discwoman affiliate cooks up the sounds inspired by Egypt next to the freshest threads of club music...
DJ Haram's mixes and productions are typically off-piste in the best way possible: a fierce blend of sonics from the Middle Eastern sounds of her heritage all the way through to Jersey club. From her noise band 700 Bliss with Moor Mother, to her own fired-up productions, she's someone who's consistently pushing things forward musically.
She's just been playing out in Egypt and is involved in a forthcoming 'Cairo Concepts' compilation, that scoops together dance, bass, tambourine and autotune-soaked sounds of Mahraganat and club artists – where the Discwoman affiliate, producer and DJ has contributed 'Blessed' (which you can check out exclusively in her mix below).
"This mix is a reminder to embrace evolution, influenced by my recent residency in Cairo and themes from a couple of my forthcoming EPs," DJ Haram says. "My musical journey inspires me to centre learning in all of life. These sounds are tried wisdom and fresh lessons."
Ever-forward-thinking, DJ Haram's Dummy Mix spins some of the freshest iterations of club music as well as those from further-flung climes – and it'll leave you clutching your jaw.
Tracklist:
haram – bass dummy
lunamariposa – high and low
haram – unreleased
haram – blessed
abosahar – ro3b
700 bliss – unreleased (instrumental)
get a lick – ase manual
8ULENTINA – doesnt always work
SCRATCHCLART – influencer
orion sun x haram – paranoia
UTU1 – international funds transfer
born in flamez – talking to the white noise (quest?onmarc remix)
billie eilish – IDWBYA (Traps n Trees x Sircasm Jersey Club remix)
BOOTYCHAAAIN – buttercup
sjayy – UP!
lotic – heart (ft. moro)
dj swisha – reconstructed club
drummer b x bashar suleiman – gizit