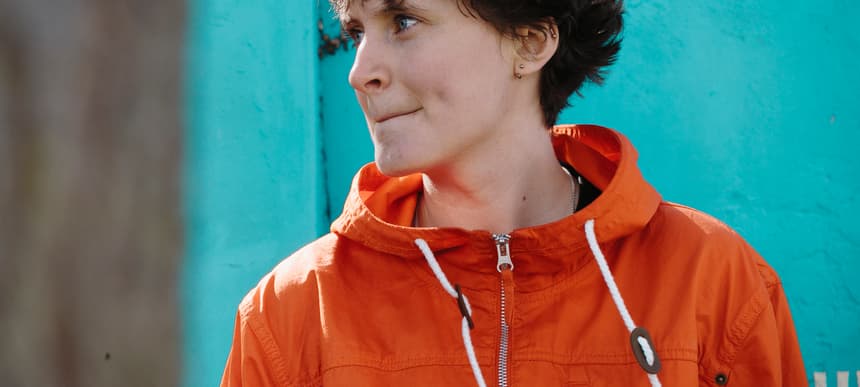 01.05.2019, Words by Felicity Martin
Dummy Mix 551 // India Jordan
The New Atlantis co-founder drops "a reflection of the type of set I'd play in a club: lots of breaks and high energy tunes"
Doncaster-born, East London-based India Jordan runs New Atlantis, a bi-monthly ambient Sunday social at Peckham's Rye Wax. From this information you might expect them to be all about beat-less cuts, but their background is in full-throttle 4×4 music, with a love of classic hardcore and jungle coursing through their veins.
Ahead of new EP, 'DNT STP MY LV' that promises 'four absolute rockets for the club' currently being spun by Teki Latex and Finn, arriving shortly on Local Action, they've pieced together a slamming mix packed full of hardcore club belters from past to present.
"Recorded in Manchester, this mix features new and old classics that I love," Jordan says. "It is a reflection of the type of set I'd play in a club: lots of breaks and high energy tunes. I've included a few tracks from my new EP, some forthcoming bits from 2 B REAL, Insert, Bandcloud and the Local Action family."
Press play here – and peep the tracklist below.
Tracklist:
Hypna – Synchronising
Helm – Olympic Mess (Beatrice Dillon Remix)
Finn – Find You
Violet – Baby Doll
India Jordan – Through Lacuna
Almaty – Gennaro (Endian Remix)
DJ Normal 4 – Transcendental Training Tactic
Gage – E Anthem
Al Wootton – Untitled
India Jordan – DNT STP MY LV
DJ Different – Angels
Mind of a Dragon – Special
Anz – Helps Your Two Hips Move
Floorplan – Baby, Baby
Pacou – Planet Ultra (Pacou Remix)
DJ Skull – Get Em
Yamaneko – This Spring of Love
Listen to the mix on Soundcloud.
India Jordan's 'DNT STP MY LV' is out on May 3rd 2019 via Local Action – pre-order it here.
There's also a launch party taking place on 2nd May at Rye Wax with Finn, Yamaneko, Ifeoluwa, JQ and Jordan herself. Find tickets here.