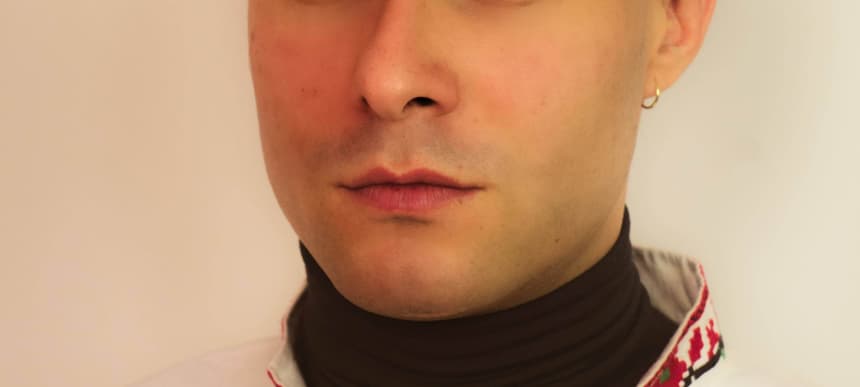 15.05.2019, Words by Felicity Martin
Dummy Mix 553 // Goro
Blending rap flips with "undiscovered Balkan gold", Goro's Dummy Mix is a culture clash in the best possible way...
Bulgaria-born, Berlin-based Goro is a producer who eyes club music on a global scale. He makes music with the ethos of 'counterbalancing westernisation with easternisation' (according to his Soundcloud bio), channeling his Balkan heritage through his eclectic, explosive sound.
Having recently appeared on Merci Jitter's 'Riddled Form' compilation, Goro is gearing up to release his debut album next month – 'Unbound Forever', a document that draws inspiration from far-flung and as-yet-undiscovered genres including Romanian "Instrumentala Criminala", older forms of Turkish Bubbling and classical Bulgarian-Roma Kiuchek.
A no-holds-barred blend of Eastern dance slotted next to Goro's flips of the Ying Yang Twins and Bollywood tracks, Goro's Dummy Mix is an essential listen. "The mix was fun to do!" Goro says. "I threw in a varied selection of the most typical tracks that I usually play from me and my friends, as well as some undiscovered Balkan gold.
"I am also premiering here for the first time a good number of the now-mastered tracks from my album 🙂 Btw you can hear Daniel [Dummy's New Music Editor]'s voice message when I asked him to change the cover photo (as he was boarding a flight) as the first thing in the intro hahaha."
Tracklist:
intro
Toni Storaro ft. Memo Style – Bate Tarikate (Despacito Tallava)
Goro – Shining Eyes (ft. Sattva)
edmx – r100 (uday rmx)
Goro – Dai Mi Parite
Ying Yang Twins vs. David Banner – Never Enough (Goro Blend)
Alka Yagnik & Ila Arun – Choli ke Peche (Goro edit)
Goro ft. Ytem – Roadrunner Club Version
Darabouka Majnonna – Doom Taak
DJ JM – Girl Calls a Cab
Goro – This is a Moment in the Matrix
Epic B & SIM – Ransom
Nar – Jujeh
Omar Souleyman – Edamat (Modeselektor Edit)
Goro – Killa Riddim (The Bug vs. Rootsman ft. He-Man – Killer edit)
Travis Scott – Piss On Your Grave (ft. Kanye West)
Alfred English – District of Misery
DJ Plead – BMW Aswad
DJ Kantik – RA (Bass Boosted)
Goro – Make a Wish
Fatima Al Qadiri & Naygow – Galbi
Born in Flamez – Talking to the White Noise (Quest?onmark remix)
Goro – Raw Feelin
Johnny Fiasco – Groove on (KiNK's Vocal Mix)
Galtier – Jewel
Young Thug – Audemar (ft. Tracy T)
Goro x Faithless – HARCORE INSOMNIA
Goro, Evar & Catnapp – What U Got There
Lenny Dee – The Dreamer (Goro's Slow Down)
Goro – European Union (ft. Moesha 13)
Ivan Tride & Piqnbibiqn – Hubava e Mamo, Ama e Influencer
Listen to the mix on Soundcloud.
Goro's debut album, 'Unbound Forever', comes out on June 25th 2019.
Photo credit: Eily Thams