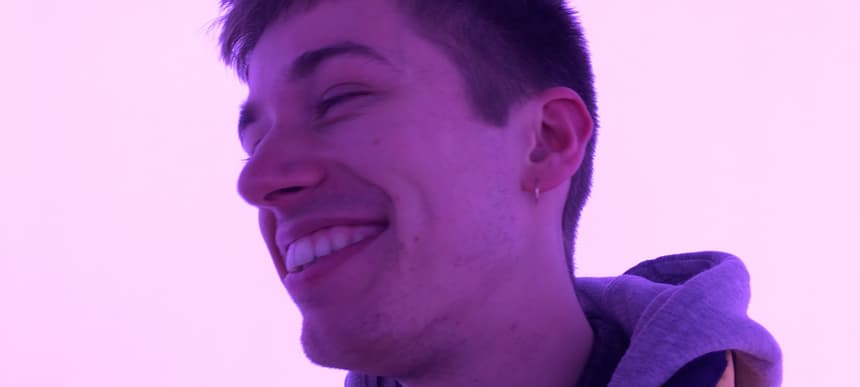 16.08.2019, Words by Felicity Martin
Dummy Mix 562 // Soundbwoy Killah
"All the music in there has at some point made me dance around my living room or do a weird strut/boogie to the shops"
Though Soundbwoy Killah could hardly be described as a prolific artist, what few snapshots of his rave-ready, nostalgia-loaded sound we'd heard had us hooked. Following a handful of 12″s on Hundred Flowers and Sneaker Social Club, his debut album 'Halcyon Daze' is about to surface via the latter Bristolian label (hear 'Pang', which we premiered recently), a love letter to '90s UKG/hardcore with the other foot in contemporary club culture.
Helming the latest in our mix series, Soundbwoy Killah hands in an all-guns-blazing hour, slotting rude garage cuts alongside ruffneck jungle, bubbling acid and Amen rollers which, tbqh, is exactly what we were hoping he'd turn in.
"This is a mix I recorded in my flat using a mixture of records and a DVS," he says. "All the music in there has at some point made me dance around my living room or do a weird strut/boogie to the shops. It took me quite a few attempts to eventually get this final version… so you better enjoy it!"
Tracklist:
Chavinsky – In The City
Instinct – Overthrow
Interplanetary Criminal – Maybe
Lexi Love – Dreams
Soundbwoy Killah – Ruptured
DJ Bogdan – Love Inna Basement (Morning Dub)
Interplanetary Criminal – Sensational (Breaka Remix)
Dubrunner – Cut The Midrange
Benny ILL – Sugar (Zed Bias Remix)
Soundbwoy Killah – Under The Influence
LMajor – Proxima B
Rave Crusader – Energy Overload (Acid Changes Mix)
Dead Man's Chest X Sonic – Pum Flex
Escape – Escape (The Optical Mix)
Listen to the mix on Soundcloud.
Soundbwoy Killah's 'Halcyon Daze' is out August 23rd via Sneaker Social Club. Pre-order it here.