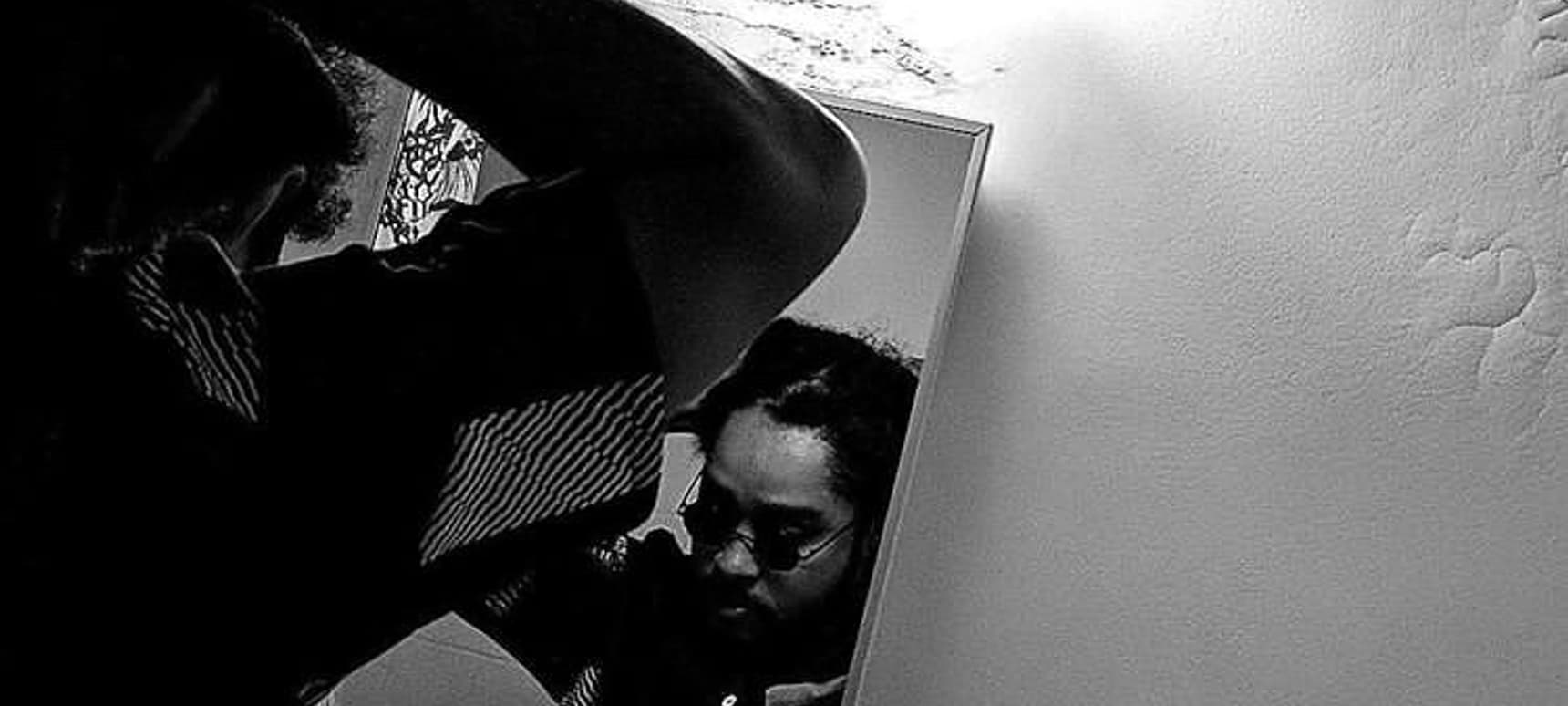 11.09.2019, Words by Felicity Martin
Dummy Mix 563 // DJ Nativesun
The D.C. DJ takes us on a high-NRG tour of gqom, techno, Jersey/B-more club and beyond...
Washington D.C.-based DJ Nativesun takes inspiration from the musical diversity of the DMV (D.C, Maryland, Virginia) area he grew up in, as well as local DJ talent like Dee Clark, Underdog, Jahsonic and Sam 'The Man" Burns. His sets bridge the gaps between the high-energy sounds from these areas, from East Coast club to techno to Afro-house.
A highly in-demand selector, Nativesun is an Afropunk regular and recently made his Boiler Room debut as well as supporting Jimmy Edgar and Machinedrum on their album tour and spinning at Bambii's JERK night in NYC (phew!)
DJ Nativesun's own club-purposed edits are coveted and crop up all over the place, while his Dummy Mix boasts a wicked Jorja Smith re-rub as well as an 'acid' Solange refix, along with a quick-fire volley of gqom and brain-folding club constructs.
"This mix is basically my life right now," DJ Nativesun says, "all over the place but flows and makes sense at the end of the day." Plug in below.
Tracklist:
Lava Dome – RIP SKRU
DJ Lag – Portland
DJ SWISHA x DIYR – IM SO HI (unreleased)
Emo Kid ft. Fawell – Ntathakusa
Kingdom & MikeQ – Chizel Cut
Leonce – Penetration Testing
HABIBIBOI – Brick Dance
Kingdom – Azuza
BASSBEAR!! – LITABASSWORDS
Jorja Smith – Be Honest (DJ Nativesun Edit)
quest?onmarc – Red Alert
8ULENTINA – House/Hotel
Travis Scott – Maria Im Drunk (Jaymie Silk Edition)
DJ Firmeza – Ardeu
Chris Brown – No Guidance ft. Drake (Capital Kaos Vogue Remix)
MoMa Ready – The Fade
Tony G – Mmm (MoMa Ready Remix)
LSDXOXO – Zenon
Kush Jones – 303 STEP
VEE – GIMME DAT D*CK
Alma do acid – Anna & Her Toms (SWISHA rfx)
Solange – Jerrod (DJ Nativesun Acid refix)
Tre Oh Fie – Bring it back
Textasy – Shake your AZZ
OSSX – DE LADO
AceMoma – Soul Deep Management