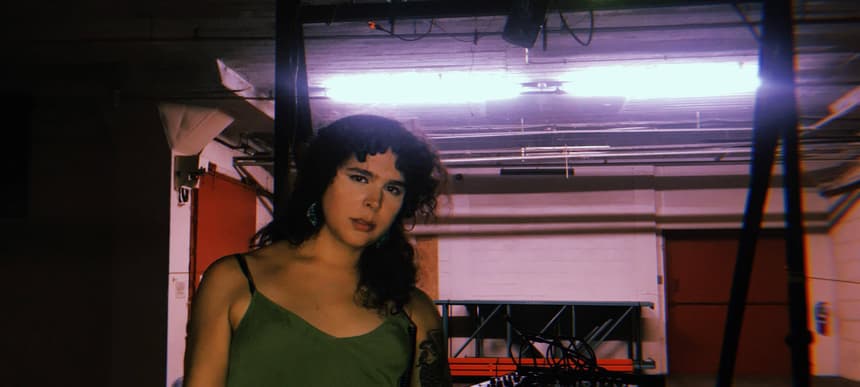 25.09.2019, Words by Felicity Martin
Dummy Mix 566 // Ariel Zetina
"I have always been interested in percussion that is so hypnotic it turns into melody and with melody that drives like percussion"
Ariel Zetina is one of those people who the term "creative" truly applies to. The Chicago-based artist's skills include – but aren't limited to – DJ, producer, playwright and writer, while she also enjoys a residency at Smartbar. As a DJ, her selections mirror her own background – a blend of her vibrant Latinx American roots fused with the driving acid of the city in which she lives.
Earlier this year, the Discwoman affiliate dropped her 'Organism' EP,  a record which turned a phrase of a leering catcaller into a percussive element and found her laying down her own vocals before swerving sideways into relentless four-to-the-floor territory. Her Dummy Mix is as multi-faceted as her own productions, dipping energetically between rave and dembow rhythms and proving her skills as a sharp selector.
"This mix is about the intersection of club, house, and techno," Ariel Zetina told us. "I started deejaying because I fell in love with club music and that led me into experimenting with four-on-the-floor. These tracks all live somewhere in that perfect transitional region between these genres. I have always been interested in percussion that is so hypnotic it turns into melody and with melody that drives like percussion. I tried to be patient with my mixing as much as possible, which is always difficult for me. I breathed with this mix.
"The track 'Gel' by Prist was very important for me to include," she continues. "She was a trans woman who I saw do an unbelievable live set at a gig in Oakland Jasmine Infiniti organised and (including, memorably, this track 'Gel'). Serena Jara and I were also on the lineup. Cash Askew (Prist) and I connected that night and shared music with each other via email a couple days later. Cash was one of the people who we lost in the Ghost Ship Fire in Oakland and I just feel like it is a testament to how many amazing artists the community lost that night. Her music is here and she also was part of the dreampop project Them Are Us Too."
Tracklist:
Elijah – Eli's Oddysee (Ariel Zetina Remix) [forthcoming]
MoMa Ready – The Concept
Nightwave – Acid Mouse
BFTT – Like
PHSNWSKY – Dryfield (SHE Spells Doom Remix)
Prist – Gel
Sinceer – 90's R&B CLUB
Pelada – Ajetreo
Jubilee – Pull Ova
Tayhana x Lechuga Zafiro – Condenada
Boy Pussy – Fucked Me Up (CSI x Mix)
IBON – Svever
Crystallmess – Just Because This is A Funeral it Doesn't Mean We Can't Rave
DJ SWISHA – AceMo's Sermon (ft. BASSBEAR!!)
Jasmine Infiniti – whu carez
Nancy – Watermelon
Kush Jones – Lars Type Beat
Ariel Zetina – So Meaty!! [forthcoming]
KABLAM – Problems
Puto Tito – Mestra das Artes
Klein Zage ft. Joey G – Steppin (It's OK To Be Positive)
Listen to the mix on Soundcloud.
Follow Dummy's curated playlists on Spotify: Next Hype: The Best New Music, Brand New, Electronics, Rap Drill & Grime and Bedroom Pop.