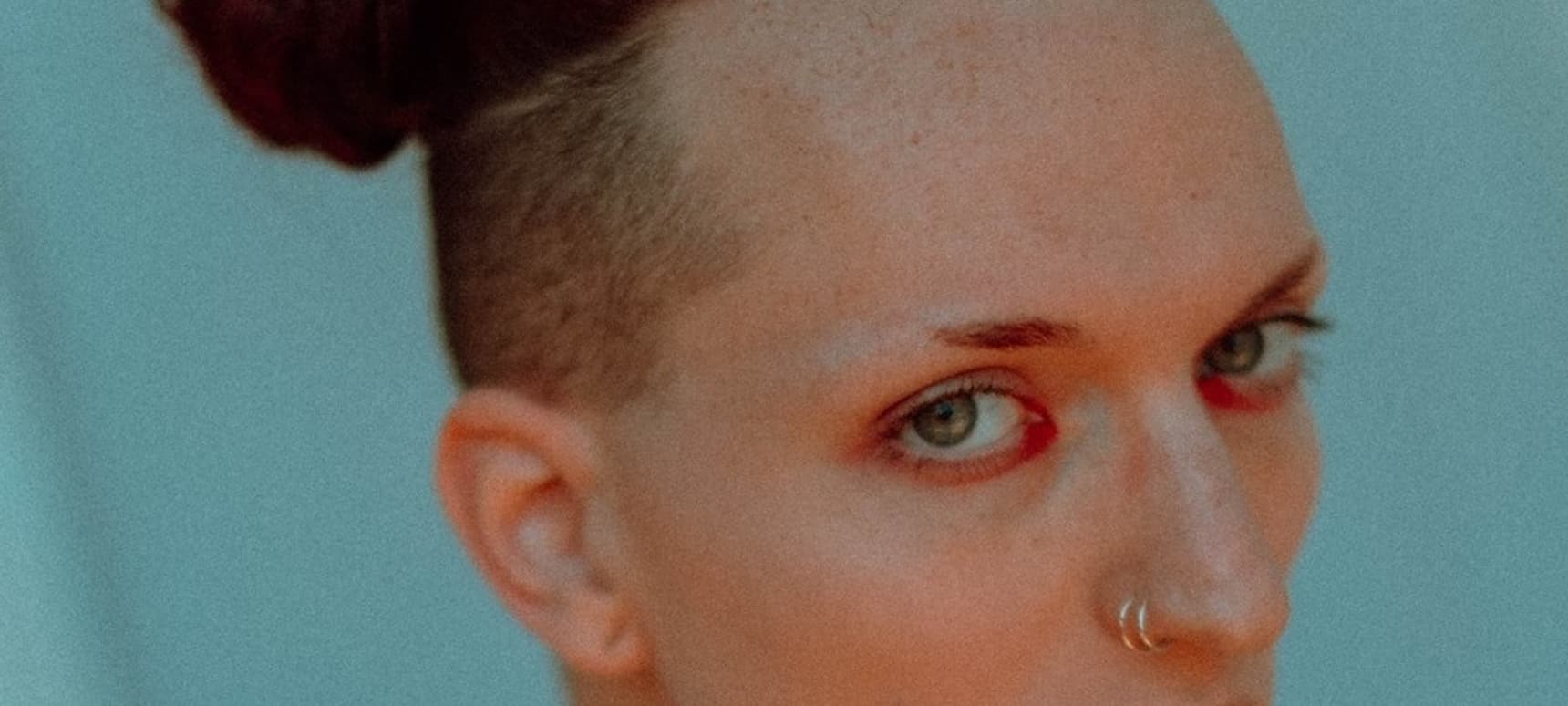 24.10.2019, Words by Felicity Martin
Dummy Mix 569 // Bored Lord
Blessed with her signature nu metal tools, Bored Lord's mix is a whirlwind of bleeding edge club sounds
Memphis, Tennessee-born Bored Lord (real name Daria Lourd) is a producer and DJ. Making music since her early teens, she came up through the vibrant DIY Oakland scene, initially as part of digital collective Rare Nnudes before finding a home for her own releases on underground imprint Knightwerk. Now based in LA, her most recent outing was 'Transexual Rave Hymns', a Britney-sampling selection of rave-indebted sonics.
Committed to carving spaces for collective queer experiences on the dancefloor, her DJing style is free-flowing and flits between leftfield club sounds to techno, pop to nu metal. While her personal Bandcamp page is home to dozens of her own coveted edits and, earlier this year, Bored Lord dropped the second edition of her 'Nu Metal Toolz' compilation – chopped up '00s chart favourites refashioned into DJ tools – two of which you can hear in her riotous Dummy Mix below.
Tune in now.
Tracklist:
Oli XL – Orchid Itch
Bored Lord – Never Been In Love Before
Daze Prism – Close To Me
Gendered Dekonstruction – The Future Is Non-Binary (Boy Pussy's 'No Techno TERFs at the Rave' Remix)
Ase Manual – Spit
K.Hole_Kardashian – 2C-TK
Precolumbian & Estoc – CCT01
Bored Lord – Girl U Could Be Down 4
Farsight & Equator Club – Bring It Back
Bored Lord – nUmB
Tony G – (You Give Me) Such A Rush
Bastiengoat – Gambling
DJ Swisha – Thass It
8ulentina – girlblunt
AMEN The Producer – The DJ Trak
Bored Lord – i hate everything about you
Ben Ritz – Breath Exercise
Wheezie – Firedrill
PlayPlay – Mileage
Octa Octa – Spin Girl, Let's Activate!