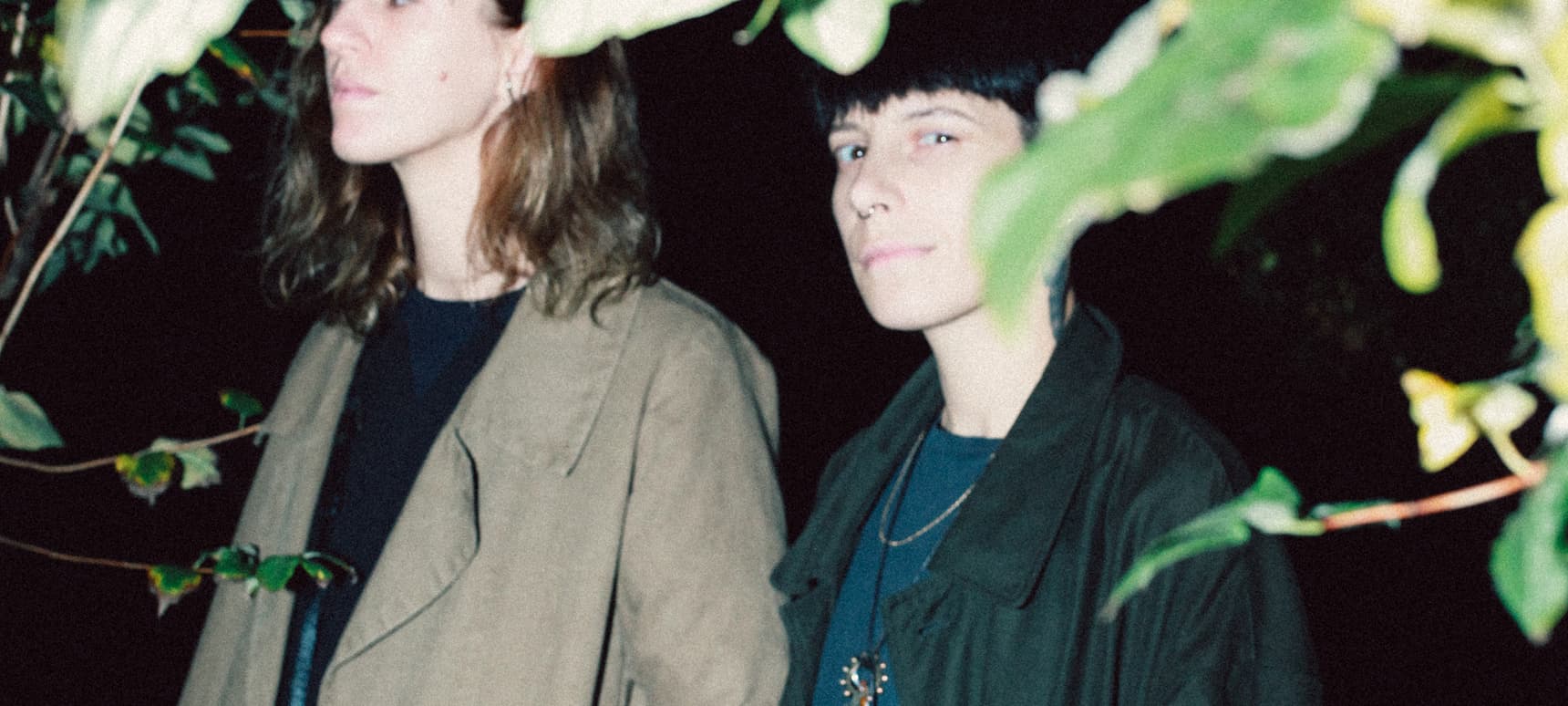 01.11.2019, Words by Felicity Martin
Dummy Mix 570 // Minimal Violence
"We tend to seek out music that is both raw and interesting..."
Vancouver duo Minimal Violence make music that deserves to be listened to loud. The pair, who have been collaborating since 2015 – Ash Luk and Lida P – make the kind of punk techno that sounds best careering out of a stacked system.
Released in April via Ninja Tune sub-label Technicolour, 'InDreams' was their debut album: a raw ride through hi-NRG techno, rave and EBM that demonstrated their killer ear for club sounds, based around a fictional corporation dreamt up by the duo. More recently, the pair remixed Boy Harsher's 'Tears', reworking it into a break-filled slice of rave bedlam that's liable to take your eyebrows off.
Ahead of playing a show with Gabber Eleganza at FOLD later this month, the pair have helmed the latest Dummy mix. "We tend to seek out music that is both raw and interesting," they told us of their mix, "that strays away from the traditional techno spectrum with a nod to punk sensibilities through the scope of melody… this mix is an excursion through the territory that leads us."
Tune in below, and peep the tracklist after the jump.
Tracklist:
A Certain Ratio – Spirit Dance
Jade 4U – Valley of Kings
Maral – Oi
Taste of Sugar – Hmm Hmm
Jasss – Gates to Nowhere
Fatal Morgana – Technological OD
Severed Heads – Hot with Fleas (extended)
Cowboy Rhythmbox – Fantasma
Pharmakon – Somatic
Billy Bultheel – Blue Scape
Spiral Tribe – Sirius 23
Nick Leon – Grito
Pelada – Asegura
Baby Blue – El Que (Penetration Tool)
AYNC Project – Windows
Pulsum – Treading Water
Senate – Chain Kill
J-ZBEL – Hardcore Just'au PEF
Venetian Snares – Winnipeg is Fucking Over
Listen to the mix on Soundcloud.
Minimal Violence play FOLD with Gabber Eleganza later this month – find tickets here.