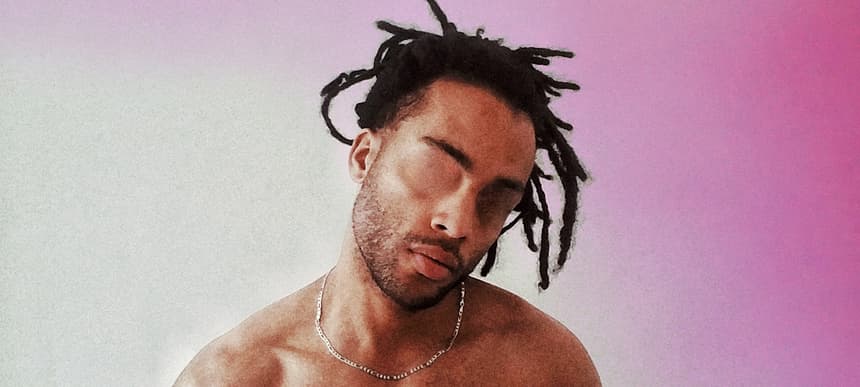 12.05.2020, Words by Felicity Martin
Dummy Mix 586 | Jaymie Silk
"This mix is the reason why I don't classify my music in a particular genre"
Where 'genre-blurring' has become something of a cliché, Jaymie Silk is someone who embodies this ethos through and through. The Paris-based artist cut his teeth as a producer and DJ on the Montreal ballroom scene, and describes himself as something of a cultural nomad – with an Italian mother and a father from Benin, he grew up in France and studied in Italy. This global vision is integral to Jaymie's sound as a producer: borrowing from sounds as diverse as techno, gqom, rave, Jersey club and beyond.
Channeling this global spirit, Jaymie recently dropped the third in his 'Diasporave' EP trilogy, a series which arrived via Pelican Fly (hear 'Herbal' here). It's a clear insight into his vision, with an energetic sense of rhythm and melody that drives everything he does, including his famed club edits and collaborations.
We're thrilled to invite him into our mix series, and Jaymie's Dummy Mix reflects his genre-swerving attitude, a whirlwind of sounds and styles. "This mix is the reason why I don't classify my music in a particular genre," Jaymie says. "Like the 'Diasporave' trilogy, this mix of almost an hour gathers all my different influences. I like the idea of starting with a club sound that you can expect from me and go towards an unknown direction, almost something atmospheric and experimental. From an instrumental edit of Wiley from 2003, to some of my productions with Middle Eastern influences, to a trance track. Just take a seat. Welcome aboard."
Tracklist:
East Connection – We're Ready (Wiley Devils Mix)
Donell Jones – U Know What's Up – PL4NET DUST's TURBO FLIP
Avernian, Strick – Putrification (Original Mix)
Jaymie Silk – Fort The Girls
Open Courts – Hill
Flore – Congos
BE3K – Thick (Young Luxenberg Remix)
Sudor en Vapor x Get Up (Miss Jay Blend)
Jaymie Silk – Ravolution
Tzusing & TSVI – 24hr
Black Pepper (Slikback Remix)
MoMa Ready – Peaking
Cash Bandicoot – Put In Work
Amor Satyr – Qunk
Nazar – Why
Tim Karbon – Rollin Penguin
Jaymie Silk – Nomadism
Amnesia Scanner ft LYZZA – As Going
Sbstrd – Anhedoni
Happa – Bum Trance
Precolumbian & Estoc – CCT01