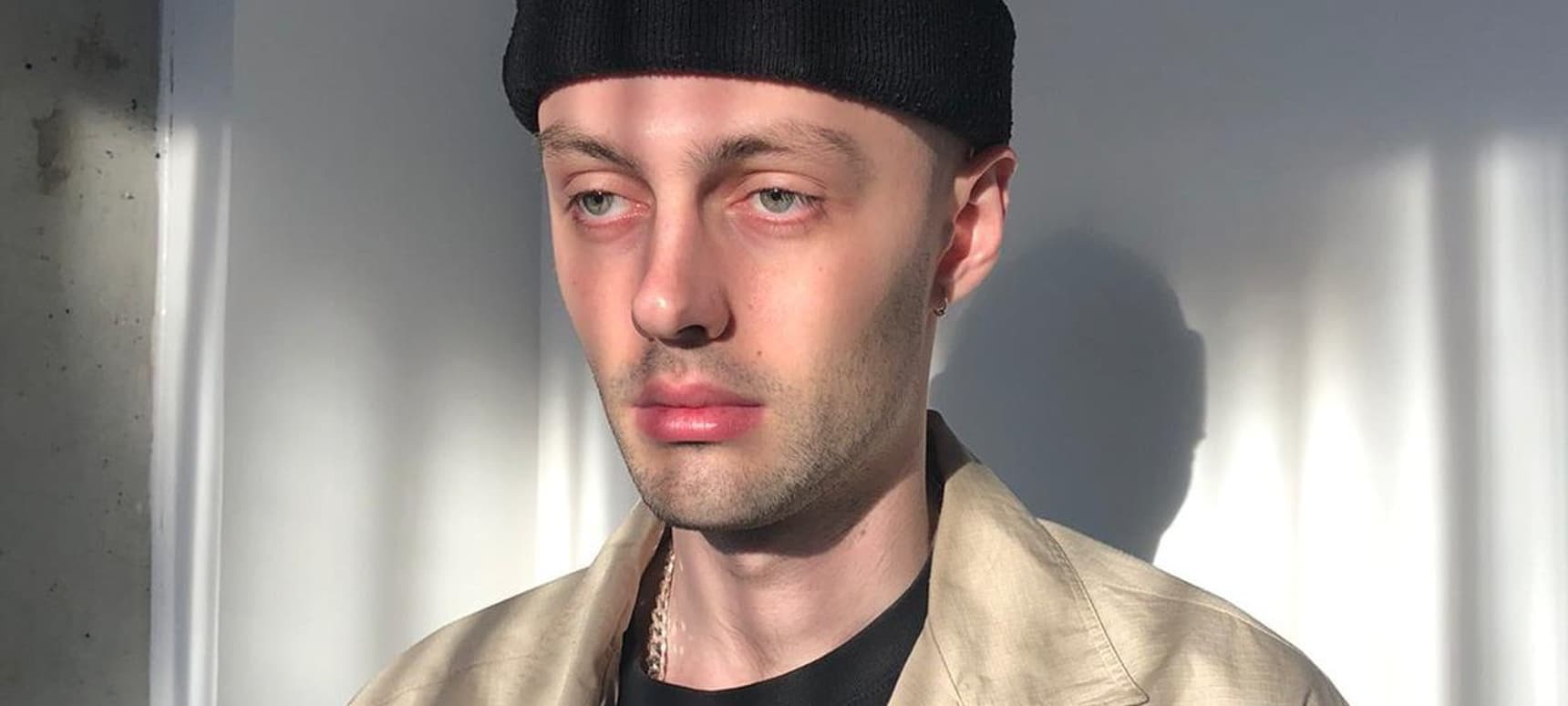 24.03.2021, Words by Felicity Martin
Dummy Mix 613 | Bailey Ibbs
"Over lockdown I've had a build-up of what I can only describe as a rave frustration..."
Emerging via London's fertile UKG scene, East London-via-Derby DJ/producer Bailey Ibbs is one of a crop of artists leading the current garage and hardcore revival. Bailey's sound draws from a nostalgic spectrum of UK bass sounds while adding in his own flavours, underpinned continuously by a rolling groove. As well as making his own music, he runs the party series and label Night Service, where he's collaborated with the likes of Keep Hush and released his own rework of Jacques Greene's 'Afterglow'.
Spun recently by Avalon Emerson during her Radio 1 Residency, Bailey's profile continues to grow. He kicked off the year with his 'Gurl' EP on Dansu Discs, slotting shuffly rhythms next to a distinctly early 2010s vibe. He's kept active throughout the pandemic, too, releasing the three-track 'Lockdown Trax' that aimed to raise funds for a charity close to his heart: Battens Disease.
Welding together breakbeat, jungle and acid in a way that takes many twists and turns, Bailey's Dummy Mix will make you miss the dancefloor like never before. "This mix is my soundtrack to the return of the club (hopefully in 2021!)," he says. "Over lockdown I've had a build-up of what I can only describe as a rave frustration. Since the pandemic begun I've been playing around with different sounds, focusing on more breakbeats and synthesisers, creating music influenced by the '90s rave explosion in the UK with the hopes of driving my sound in the direction of larger and darker settings."
Tracklist:
Bailey Ibbs – It's A Sin
Mani Festo – Come Wid It
Hornsey Hardcore – FloorBurn
Denham Audio – Run Da Ting
Drumskull – Negative 7
Bailey Ibbs – Helter Skelter
SMTS – Blocked (Bakey Remix)
Jacques Greene – Afterglow (Bailey Ibbs Remix)
Fiesta Soundsystem – Pulse Fiesta
London Modular Alliance – Regular Customer
Slacker – Leviathan
Hornsey Hardcore – Get Busy
Raw Takes – Shake Just
Denham Audio – Club Culture
Borai – Need U
BKTHERULA – Tweakin' Together