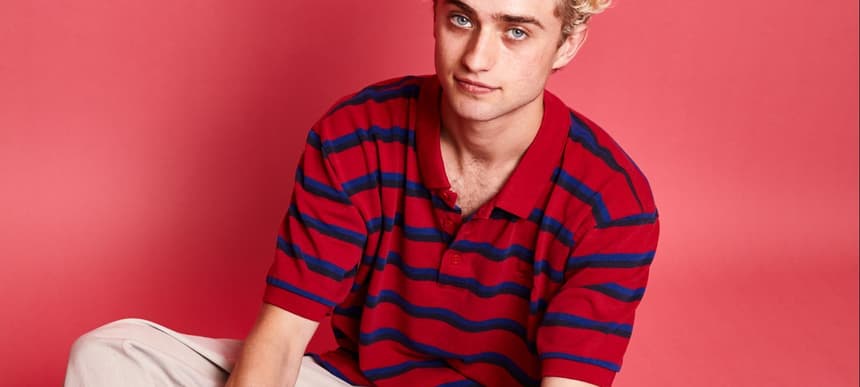 04.03.2022, Words by Billy Ward
Dummy Mix 629 | Tommy Villiers
"Multi-genre mega mix! Go crazy go stupid!"
One half of the DIY dance pop duo piri & Tommy, best known for their viral drum 'n' bass hit 'soft spot' which sky-rocketed to number 1 on TikTok, self-proclaimed Soundcloud nerd Tommy Villiers is using his new-found success to help establish an exciting wave of dance music for the social media generation.
The Essex-hailing beat maker spends his time re-imagining classic UK club genres for an emerging crop of Gen Z ravers, following in the footsteps of artists such as PinkPatheress who are managing to intersect the stasis of modern life, the high-energy of drum 'n' bass, and the rapid pace of TikTok culture. Having previously lived out his rock star fantasies in his then-band Porij, Villiers bonded with piri over a mutual love of dance music and began creating together as their own relationship blossomed.
Despite already being an internet sensation as part of piri & Tommy, the rising talent is looking to pave his own way and establish himself as a solo producer and DJ. Toasting the latest in our Dummy mix series, Villiers has delivered an hour and 7 minutes of non-stop club-ready bangers. Enjoy.
Tracklist:
Caviar Hardcore – Tommy Villiers
Topper Top – Sir Spyro (Hiss Jungle Mix)
On A Ragga Tip – SL2
Kinda Funky – Jammin
if I ever – mezer
Gunna – Coco Bryce
Colide – Bulu & Etch (Itoa Remix)
Somebody Else's guy
I'll be there – diemantle
Love flows – Coco Bryce
Chase The Devil – Max Romeo (Benny Page remix)
Walk This Land – E-Z rollers
This Style – Shy Fx
Galdem – Selector Spinach
No Fear – Ganja Crew
Parade – Bruk
Simpler Times – Break
Like That – Channell
DnB Religion – Terrance & Phillip
Lost in Space – Zar & Motiv (Surreal Remix)
Rotations – T>I
We've Been Lost In Time – Random Movement 
We Are the People – Break
Destroy Dem – Supa Ape
Like Dis Like Dat – Dr. Oscillator
Quantum Trip – YATZEE
If Jonesy Had A Fiddle – Miki Taiki
Walthamstow Massiv – Spongebob Squarewave
Soft Spot – Piri & Tommy Villiers