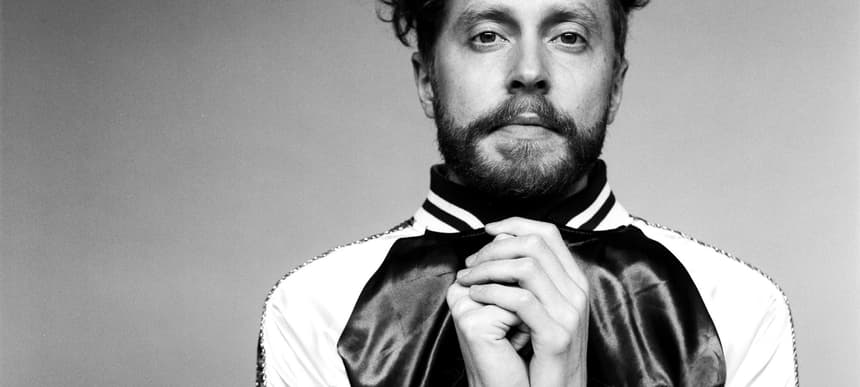 27.10.2022, Words by Billy Ward
Dummy Mix 644 | FaltyDL
"These are songs old and new which have kept me afloat during turbulent times past present and future..."
Brooklyn-based electronic producer and label head FaltyDL – real name Drew Lustman – has led an impressive career so far. Having toured with James Blake, opened for Radiohead and collaborated with the likes of The xx, Toro Y Moi and Disclosure, his star-studded list of accolades is enough for any burgeoning artist to aspire to. But despite his success within the world of dance music, the producer grew frustrated with the stagnant patterns defining the scene and nearly quit making music in 2017.
Having now stepped away from a genre he felt so comfortable with, FaltyDL has been able to delve deeper into his craft than ever before. A long shot from the world of electronica, evident with his recent singles 'Berlin' and 'God Light', his forthcoming album landing November 11 sees his vocals take centre stage for the first time.
Featuring The Cure and The Beatles through to Elliot Smith and Nick Drake, this Dummy mix recounts the music that got Drew through some difficult moments, also treating listeners to an exclusive premiere of a track from his imminent 'A NURSE TO MY PATIENCE' record. "These are songs old and new which have kept me afloat during turbulent times past present and future," says FaltyDL. "A timeless escape into a warm blanket pulled over my face, I am drifting further and further into space. I play this mix as I ascend the heavens and think about those below.  To the next generation rapidly approaching; listen to our artefacts and make them better."
Tracklist:
Hugo Sonia – No Sinking
Neil Richardson – Guide Path
The Beatles – Blue Jay Way
José González – Storm
Nick Drake – Pink Moon
King Crimson – The Court Of The Crimson King
The Smile – The Smoke
Mykki Blanco – Your Love Was A Gift feat. Diana Gordon & Buck
Infinity Knives – Goodbye, Cruiser
Elliot Smith – Everything Means Nothing To Me
Frank Zappa – Uncle Remus
Brian Wilson – Surf's Up 1967 (Solo Version)
The Cure – All Cats Are Grey
FaltyDL
– Doves Fears feat. Brian DeGraw (Dummy Mag premiere)