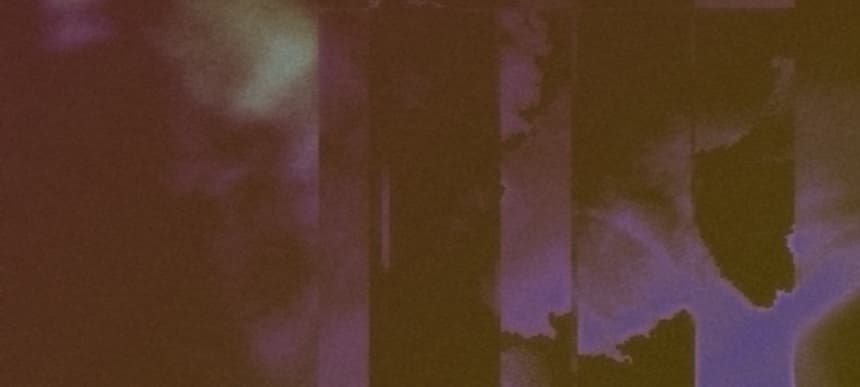 23.10.2013, Words by dummymag
Dummy Picks 011 // October 2013
As we wave goodbye to the last vestiges of British summertime, we at Dummy are bringing you the latest edition of our staff-curated Dummy Picks series. This isn't dark or cold music per se but it's certainly not full of festival-bashing anthems, seeing abstracted wot-do-u-call-it from Rabit rubbing shoulders with Z Money's Chicago rap and Perc's dystopian techno. Hear the mix here and read what the members of the Dummy staff had to say about each pick below.
Connan Mockasin – I'm The Man, That Will Find You
Selim Bulut: "I find it hard to write about Connan Mockasin because he's one of those artists that I just love so much that attempting to engage with it critically is futile – I'll always end up completely absorbed in his world either way. This is the first track released from his new album 'Caramel' and it sounds like being in love. It's probably my most listened-to record this year and it's not even out yet."
Rabit – Sun Showers
Adam Harper: "Goodbye Gameboy grime. Goodbye painstaking arguments that Zomby and Ikonika were avant-garde, not nostalgic. Goodbye cynics being able to write off contemporary electronic music as lazy and backward-looking. Goodbye four-to-the-floor kicks. Goodbye analogue warmth. Goodbye to the contours of late-twentieth-century emotion. Goodbye gravity. Hello future."
Z Money – Let You Know
Anthony Walker: "Chicago rapper Z Money quickly gained attention releasing two mixtapes – 'Heroin Rap' and 'Rich B4 Rap' – on the same day earlier this year. Apparenly, his next move is to release three on the same day. That's testament to his unique style, embodied by a petulant mumble that distills both hard or sparkly beats. His latest track is an anthem (produced by Paris Bueller of Lil Durk's Dis Ain't What You Want fame) and I think it could/should be very big."
Throwing Shade – Mystic Places
Steph Kretowicz: "Released earlier this month with a party in a library, NTS presenter and Sheikha night regular Nabihah Iqbal's Mystic Places launches blearily through what feels like an R&B radio transmission played from the bottom of a lukewarm bath. While that might sound like an unappealing proposition, it's certainly not the intention, where the somnambulent stroll through distant animal shrieks and wobbly tom simulations draws out an intoxicating sense of treading water while drunk. Again, not a bad thing."
Jessy Lanza – Move Closer
Anthony Walker: "Jessy Lanza's album, 'Pull My Hair Back', burns with a blue flame that recalls intense '80s ballads, so it was no surprise that she covered Phyllis Nelson's 1985 hit Move Closer. Thank you, Jessy Lanza, for introducing me to this song, and well done for re-interpreting it with such grace."
Voices of Black – Imaginary One Time Love
Robert Darnell: "The East coast duo's debut EP is out on Gold Panda's label in a few weeks, and it's ace. Get Enough displays their loosely cut combining of house and rap, but Imaginary One Time Love is the one: slicked back, assured, and totally loveable."
Midnight Davis – In The Mood For Love
Karen Ka Ying Chan: "London producer Midnight Davis' (the man otherwise known as Chairman Kato) psychedelic, post-industrial tinged offering through his latest 'Severance' five-tracker on Five Easy Pieces. Though it shares the same title with Hong Kong director Wong Kar Wai's masterpiece, it doesn't really get you into the mood for romance. The track includes the most explicitly creepy moans and fascinating thick layers of noise/ drum patterns, juxtaposed by those sensational, corporeal guitar chords. When played loud through a pair of headphones, the effect is torturously arousing. If you're into twisted, darkened and violently convoluted sound, this will be your cup of tea."
Perc & Einstürzende Neubauten – Lunebest
Zara Wladawsky: "This collaboration is truly the stuff that dystopian dreams with exquisitely crafted sound design are made of. Lunebest ranges from industrial assault to shimmering expanse with glacial, woozy chords that momentarily breathe warmth and melody into this otherwise controlled cacophony."
Fis – DMT Usher
Ruth Saxelby: "Fis – which stands for "forever in search", if his Twitter is to be believed – is a new signing to Tri Angle all the way from New Zealand. He makes music that is uncomfortable but endlessly compelling, like a psychological thriller. DMT Usher is from his debut EP 'Preparations', out on 18th November – more on that track here."
Daniel Avery – These Nights Never End
Aimee Cliff: "Daniel Avery's recent debut album 'Drone Logic' is a dance record with a warm, characterful heartbeat unlike any other I've heard this year. It's capable of pinning you in a trance with its relentless techno surge, but still full of piercing moments that pull you out of the fog with the shock of a torch beam hitting your eyes. Right now, I'm obsessed with one of those moments in this track – it's when that heavily processed melody line kicks in, sounding to my ears like a battered old saxophone heard from another room, or another planet. It's one of those super special things you just can't hear only once."
DVA – Chilli Burrito
Robert Darnell: "This track's been like an infection I can't shake off ever since Kode9 teased it in his 'Rinse:22' mix, and was just featured on the Hyperdub man's freewheeling 'Mad Hatter' EP. Why does the last half feature an EDM fan getting philosophical on how dropping MDMA at a rave makes you get on with people you totally thought you hated? No idea, but it works for me."
Tessela – Hackney Parrot (Special Request VIP)
Zara Wladawsky: "So I've been on a massive breaks/jungle/UKG tip over here in Brooklyn that's been mostly fueled by the excellent Tessela and Special Request lately. This combines both of them together and makes me want to get down – simple. In the sea of lo-fi house and techno here, I yearn for a DJ who'd break out beats like this on a night out. Anyone? (hint hint.)"
Ø [Phase] – On The Edge
Zara Wladawsky: "The UK techno producer is finally coming out with his first album in 12 years and it's a beautiful exercise in tensile layering and simmering complexity. It was hard to choose a track here, but to me this is the apex of creating a fluid sense of space and atmosphere, which are some of my favourite elements of the genre. I could be just as happy dancing to this in Berghain as I am closing my eyes and blasting this in my headphones…with a cheeky fistpump going all the way."
Laurel Halo – Chance Of Rain
Zara Wladawsky: "Laurel's done gone and made another brilliant album that's about to see release this month. Whilst some of the tracks are more structured, Chance Of Rain is born out of live improv sessions and takes me back to some of the times I've seen her perform this year. It's at once dizzying, arresting, and intensely soothing. It leaves me feeling rather exhilarated so it seemed like a good mix closer."