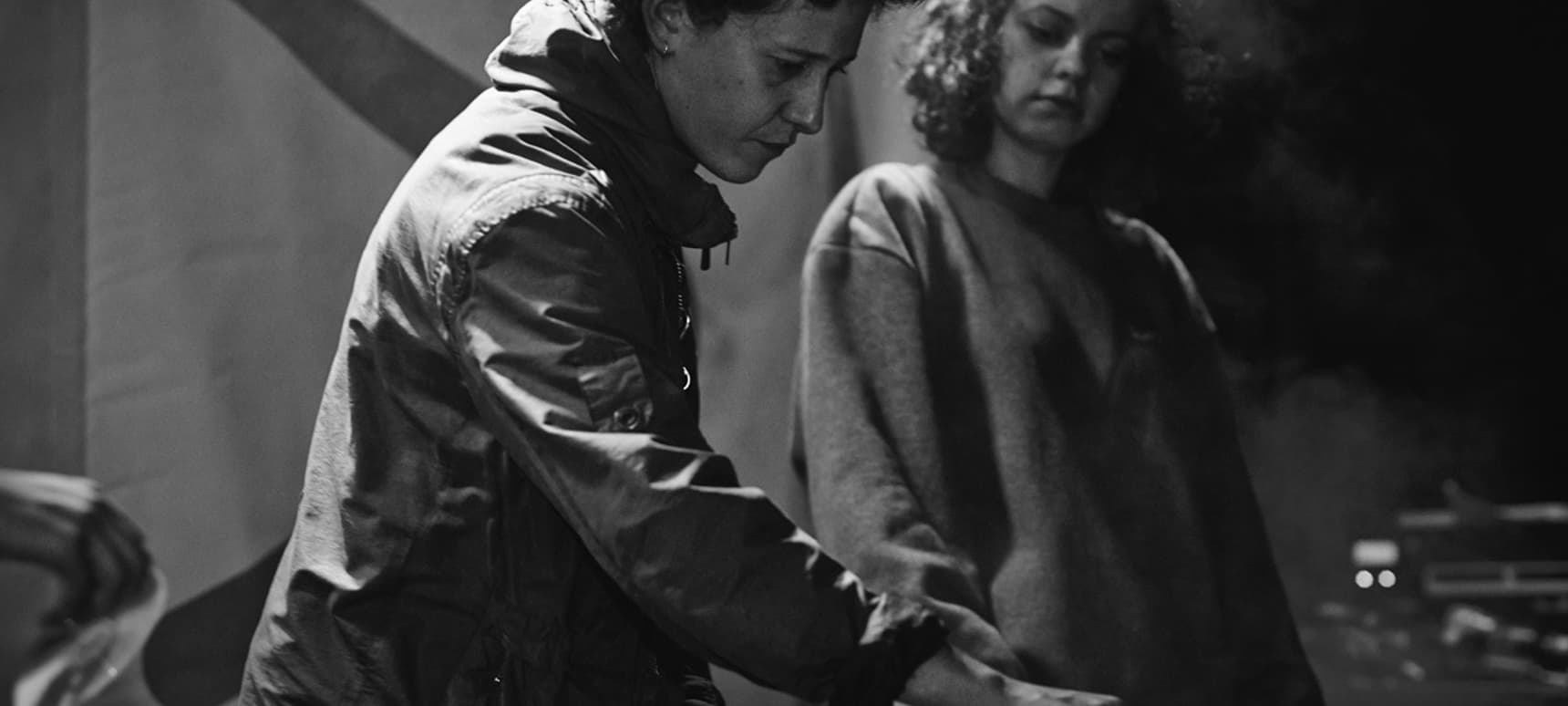 23.04.2014, Words by Anthony Walker
Listen to Tirzah and Micachu on Greco-Roman's NTS Radio show
On the Friday just gone, London singer Tirzah and her producer/pal Micachu dropped into the NTS Radio studio to take-over Greco-Roman's one hour radio slot. The pair have just released their second EP, 'No Romance', on the label, which is our latest album of the week.
The result is a cloudy selection of their own dismantled pop songs (some known, some not) and influences like dub, electronica, and the collaborations between Tricky and Martina Topley-Bird. Listen back to their show below.
Greco-Roman released the 'No Romance' EP on April 21st 2014 (buy).