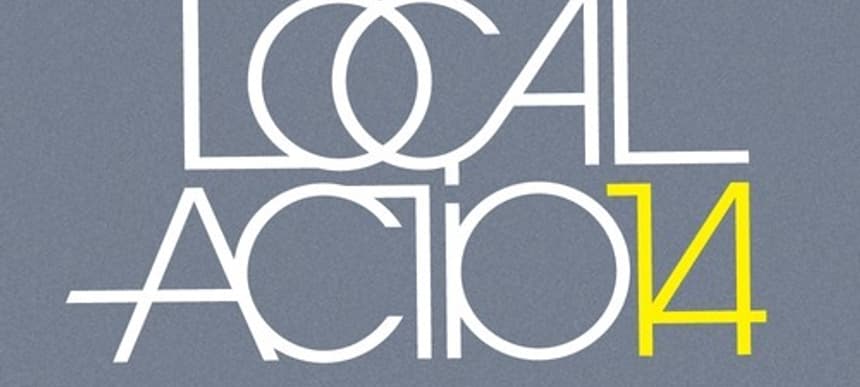 13.01.2014, Words by dummymag
Local Action's 2014 mix
London club label Local Action – home to the likes of bassline don DJ Q, footwork mutant Lil Jabba, and grime gatekeeper Slackk – are looking to the future today with their 2014 mix, spotlighting forthcoming releases from the increasingly tight-knit family.
If you have even the slightest bit of background knowledge of the artists featured, it'll be no surprise to hear that the mix errs towards the ruder side of club music, featuring fat, bass-heavy tracks from DJ Q and Slackk's forthcoming albums alongside new signings Inkke and Finn – figures worth keeping an eye on over the next 12 months. If you don't have any background knowledge, then never fear – tuck into the mix and get to know what Local Action are about.
Check out the full tracklist beneath. Pick of the bunch on first listen is DJ Q and Discarda's unexpectedly emotional Lassie, which some of you sharp-eared listeners may remember from Rinse's 'I Love Grime' mix CD back in 2012.
Tracklist:
01. DJ Q – Get Over You
02. Inkke – Thinkk Star (Club Mix)
03. Finn – Dangerous
04. Finn – Dangerous VIP
05. Inkke – Lego Riddim
06. DJ Q – Two Faced
07. Lil Jabba – Stalka
08. Lil Jabba – Skkimm Riddim
09. Slackk x Wiley – Born in the Cold x Lunar
10. Slackk – Lunar
11. Slackk – Crafty Tiger
12. DJ Q feat. Kassandra – Closer (alt.version)
13. DJ Q feat. Discarda – Lassie
14. Inkke – Ultraviolet
15. Finn – Keep Calling
16. DJ Q feat. Kai Ryder – Be Mine
17. Finn – Only Boy
18. Slackk – Kit and Holly (South Dakota)