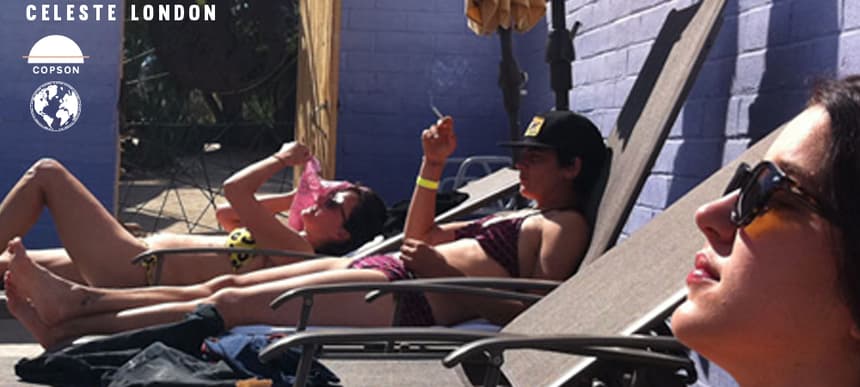 24.03.2015, Words by dummymag
Celeste London's mix for Longer Days
London's Copson and All My Friends are throwing their next party on April 3rd.
Taking place at Ace Hotel in Shoreditch, they'll be bringing in friends like Boiler Room/NTS bod Skinny Macho, 92 Points co-founder Wu-Lu, and one mystery guest yet to be announced.
The night is called Longer Days – so named, we guess, because the clocks are going forward this weekend, so we can all expect more hours of daylight. Admittedly the sun-bathing imagery they're using on their poster seems a tad optimistic, but it's definitely the sort of picture goes some way to describing the sort of vibes that the DJs will be bringing. But if you need more evidence of the laidback sound that you'll hear, then resident Celeste London has put together a short mix ahead of the show. Expect rap, soul, R&B, and a bit of dusty disco.
The party is free, but you'll need to RSVP for it. Head over to Facebook for more information.