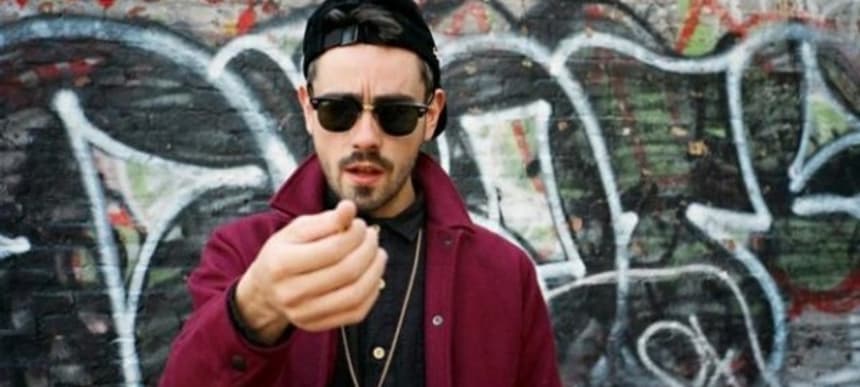 14.10.2013, Words by dummymag
Oneman - Solitaire Vol. 2
Oneman's 'Solitaire Vol. 1' mixtape was an absolutely rambunctious affair and one of the best mixtapes of the year so far, mixing up US hip hop with UK house, dubstep, grime and other bass-centric heavy-hitters with devistating effectiveness. The follow-up, 'Solitaire Vol. 2', looks to be similarly hard-hitting.
Where this mixtape differs is its inclusion of exclusive new tracks by the likes of Loefah, Jeremiah Jae, Metro Zu's Lofty305 and Eyedress. Other than that there are big numbers from Darq E Freaker, Brenmar, Fatima Al Qadiri, Wiley, Rabit, and Jeremih. So nothing bad at all, really.
Stream/download the mixtape here and check out the tracklist below. Oneman is doing an international tour to support the tape – check out those dates here.
Tracklist:
Darq E Freaker – Yeah, Yeah, Yeah [Dun Know]
Paleman – The Day
DJ Smokey – Purple Durty Sprite
Loefah – Grand Master [Ruff Mix]
Lil Ugly Mane – Throw Dem Gunz
Eyedress – Lunallena
Derek Djons – You And Your Pals
Kelly Rowland – Dirty Laundry [Rabit Remix]
Lil Durk – Dis Ain't What U Want
Mumdance – Legion
Bok Bok & Tom Trago – Get Me What U Want
Tyree – Acid Over
Meli'sa Morgan – Do Me Baby
Paleman – Who This
Ciara – Ride [Marcx Remix]
Plasticman – The Search [Mak & Pasteman Remix]
Loefah – Champion
Lofty305 x Brtsh Knights – South Of The River
Jay Weed – Dazzled
Rich Homie Quan – Some Type Of Way
Alex Deamonds – Air Max 97
Luke Vibert – London
Rabit – Yellow Haze
Beyonce – Naughty Girl [Brenmar & Finesse Remix]
Twwth – Thousand Million
King Los – Like Me [Dj Tiga x Tim Dolla x Brenmar Club Edit]
Denzel Curry – Talk That Shit
Eyedress – No Competition
Lil Ugly Mane – Serious Shit
Parris – Cold Nights
Jeremih – Ex-To-See
Lofty305 – Expensive Nut Bussa
Denel Curry ft. Nell – Tales From The Darkside
Fatima Al-Qadiri – Knight Fare
Wiley – And Again
The Phantom – Earth Beat
Danny Brown – DIP
Surkin – Oedo 606 [Sam Tiba Remix]
Drake – Furthest Thing
Mount Kimbie ft. King Krule – You Took Your Time [Oneman Remix ft. Jeremiah Jae]
Rabit – Send