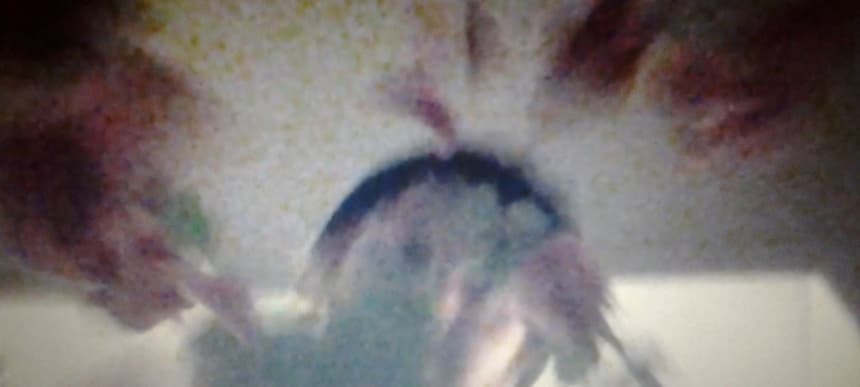 09.06.2014, Words by dummymag
Premiere: Fis' production mix for Tropical Waste
Fresh from releasing his new 'Iterations' EP for Tri Angle, New Zealand producer Fis is hitting Europe for the very first time, including a stopover in sunny Blighty.
Fis will be hitting the Dummy stage at The Jazz Café in Camden, London on Friday June 20th for this year's Camden Crawl, where he'll be joining Larry Gus, Puzzle, SOPHIE, Kuedo, and Laurel Halo. Before that, he'll be playing at The Waiting Room in Stoke Newington, London on Thursday (June 12th) for Tropical Waste, a new party started by the NTS Radio show and music blog of the same name.
Fis put together a short mix for Tropical Waste's most recent radio show. It ain't long, but for the uninitiated, it acts as a neat introduction to Fis' weird, wild sounds. While Drum Rain from his 'Iterations' EP and a remix of Perera Elsewhere's Carousel are both featured, the mix is mostly made up of unreleased dubs. Those new sounds are deep and heavy ("deep", in that it sounds submerged at the bottom of a lake, and "heavy", in that it makes you feel like there are breezeblocks around your feet) but often emotive and strangely groovy.
We're premiering the mix below. If you want to hear the full, two-hour radio show – which, besides Fis' mix, also features tunes selected by Debonair, IYDES, and Seb, all playing at the Tropical Waste party – then head over here.
Read our Next profile on Fis from last year here.
Tracklist:
01. Fis – Dist CL [unreleased]
02. Fis – Drum Rain [from the 'Iterations' EP on Tri Angle]
03. Fis – Sub Larynx [unreleased]
04. Fis – Untitled [unreleased]
05. Perera Elsewhere – Carousel (Fis remix) [from Perera Elsewhere's 'Everlast' Deluxe Edition]
06. Fis – Untitled [unreleased]
Fis plays The Waiting Room in Stoke Newington, London for Tropical Waste this Thursday June 12th (buy tickets) and The Jazz Cafe in Camden, London at the Dummy stage at this year's Camden Crawl on Friday June 20th (buy tickets).