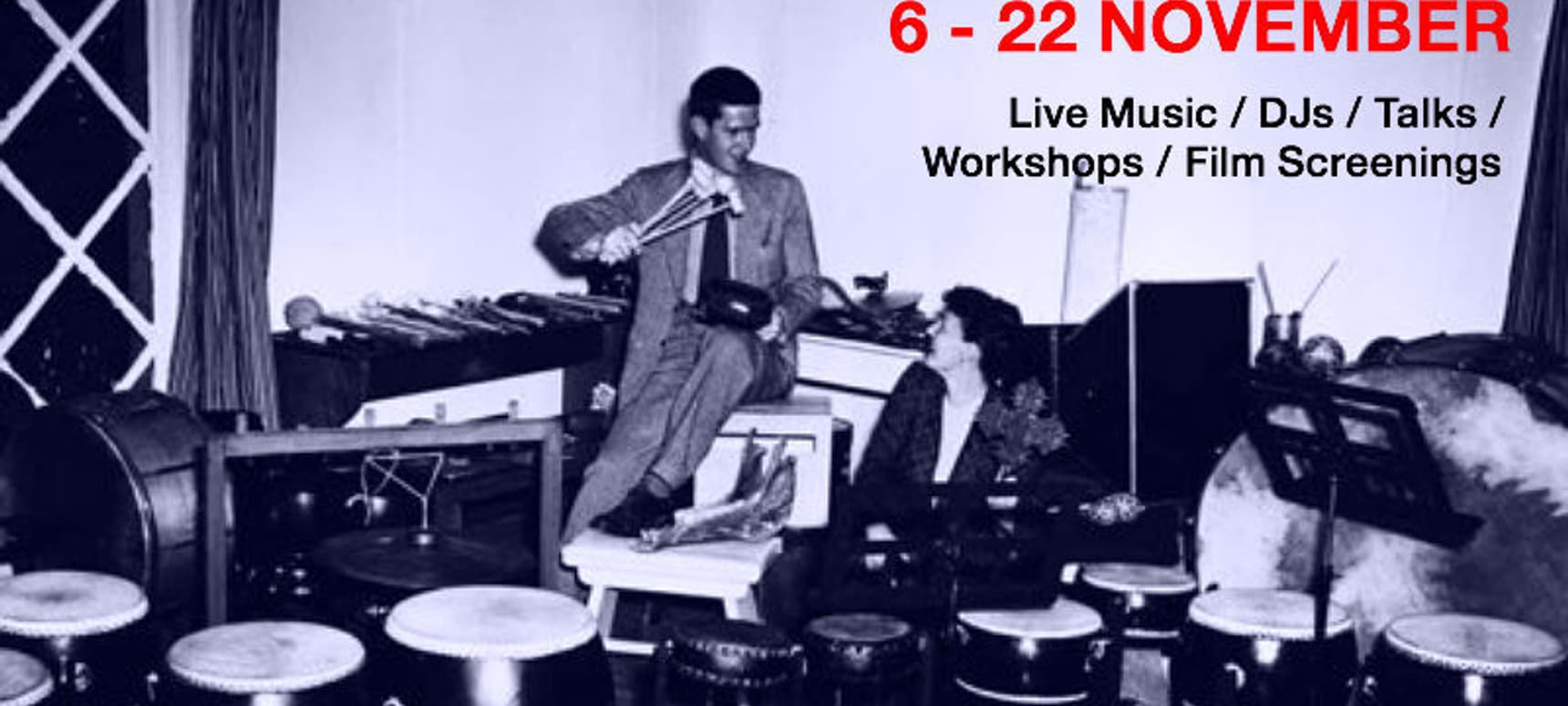 15.11.2013, Words by dummymag
Premiere: Nonclassical's Pioneers of Percussion festival mix
East London promoters Nonclassical are hosting a festival dedicated to the pioneers of percussion – aptly named the Pioneers Of Percussion festival – right now. Tomorrow night (November 16th) they will be hosting a party at London's Scala, and to give an audience a taste of what to expect, they've put together a short minimix, which features Steve Reich's Drumming as well as percussionist and shakuhachi flute virtuoso Joji Hirota.
The mix also features two compositions by Klavikon, a signing to Nonclassical Records who reimagines electronic music without electronics – no loops, laptops, or sequencers are used. We'll quote the press release directly for this, because it's super interesting: "Instead, pianist Leon Michener employs a unique system of amplified prepared piano. Augmenting the 88 keys with his own inventions and found objects – a custom made pick up, a robot dog – he delivers cascading batteries of percussion, sub-basses and abstract soundscapes. This amalgam of virtuosic technique and real-time analogue processing is at once connected with Classical traditions of Stockhausen and Cage and the experimental dancefloor idiom of Amon Tobin and Bochum Welt." So there you have it.
Stream the mix here, and check the tracklist below.
Tracklist:
Klavikon – Goy 2 [forthcoming Nonclassical Records]
G Prokofiev/Joby Burgess – Import/Export
Shahbaz Hussain – Teental
Steve Reich – Drumming
Abass Dodoo – One Drum
Joji Hirota – Taiko Drumming
Klavikon – Piano Beat 10