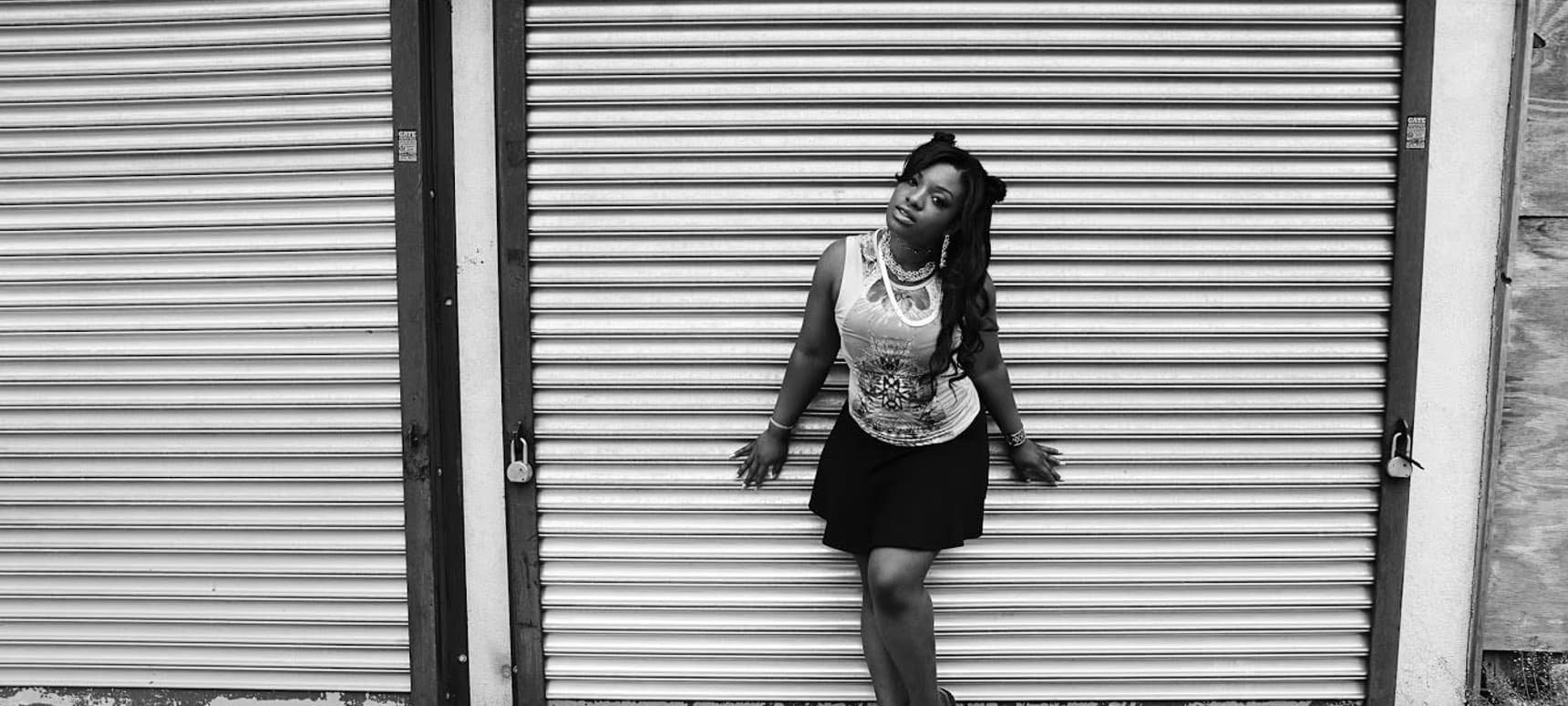 10.12.2014, Words by dummymag
UNIIQU3's mix for Just Jam
Just Jam are taking over the Barbican Centre in London this weekend following their less-than-successful attempts to do so earlier this year.
The lineup for this one is a belter, with a slew of guests from the UK, from across the pond, and from even further afield: the names include Omar Souleyman, Alexis Taylor & Gang Gang Dance's Brian DeGraw live, Traxman & Litebulb, Mumdance & Novelist, Drippin, and Jersey club DJ UNIIQU3.
Before the event, UNIIQU3 has shared an exclusive mix, taking in club slayers from DJ Tiga, Sliink, MikeQ, and UNIIQU3 herself.
More than a mix, though, it's also UNIIQU3's own response to events across America in recent months, asking fellow DJs like MikeQ, Jungle Pussy, Krash Battle, Ziggy The Zombie, etc., as well as members of her own family, what they would change in the world if they could change just one thing. It's rare, and refreshing, to hear this – don't let anybody tell you that these issues don't belong in dance music.
You can check the full lineup of musicians and visual artists for the event over at The Barbican's site.
Tracklist:
01. Intro
02. Kanye West Blood On The Leaves (Sliink remix)
03. Schwarz Hands Up Don't Shoot
04. DJ Fresh Bout It
05. M.I.A. Y.A.L.A (DJ MikeQ remix)
06. Waka Flocka Bussin At Em (Sliink x Jayhood remix)
07. Travi$ Scott Don't Play (IQ remix)
08. Rae Sremmurd No Type (Youngin remix)
09. Snootie Wild Made Me (Hot Rod remix)
10. 1 Bin x Madden We Don't Feel Like You Do! (DJ Tiga remix)
11. Drake Worst Behavior (K Millz remix)
12. Missy Elliot Stop Me (Sliink remix)
13. Cash The Deadman Plan B (UNIIQU3 remix)
14. Outro
Just Jam at The Barbican takes place on Saturday December 13th 2014 (more information and tickets).