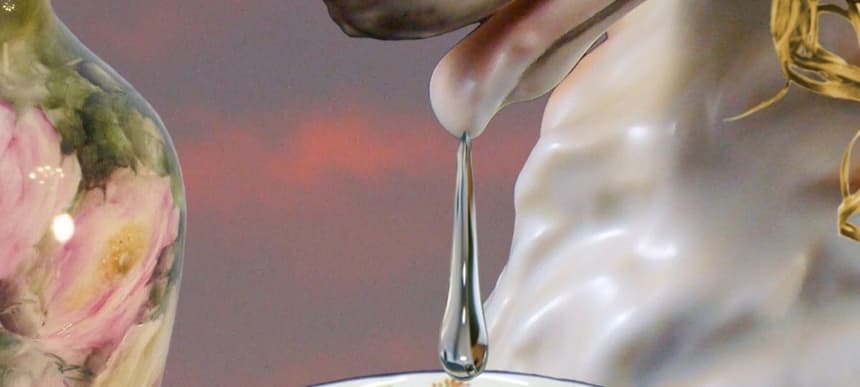 30.10.2015, Words by Natalie /
Premiere: 333 Boyz - 'Pink Freak' EP
LA-born and Berlin-based producers 333 Boyz release their 'Pink Freak' EP as part of cutting edge club night Creamcake's extensive 3hd Festival programme. An online and offline event that will materialise IRL via a line-up of talks and performances in Berlin between December 2nd and 5th – the lead up involves a range of essays, interviews, mixes and exclusive tracks to be dropped on the 3hd Festival website. Less an art and music festival in the classic sense, and more what they describe as "label – magazine – festival", 'Pink Freak' is the first of what may be more music based releases through the 3hd multimedia label arm.
There's not much to go on in terms of the biography of 333 Boyz's Sam Lubicz and Liam Morrison. They are visual artists from California who've released on Ryan Hemsworth's Secret Songs label with Schwarz, worked with a slew of DJs (Paypal, Baglady, Angel Baby) and have a production credit on Lil B's Pass the Ball. There's a tactile quality to the duo's penchant for pop cultural appropriation applied in disparate though glib moulds of a thing that both staggers and glides into a catchy club hook. 'Pink Freak' is a brilliant pastiche of everything from heavy breathing and glam ambience, to what sounds a lot like a vocal fragment of an Australian accent, seamlessly assembled into a solid rhythm.
'Pink Freak' is out now on 3hd.