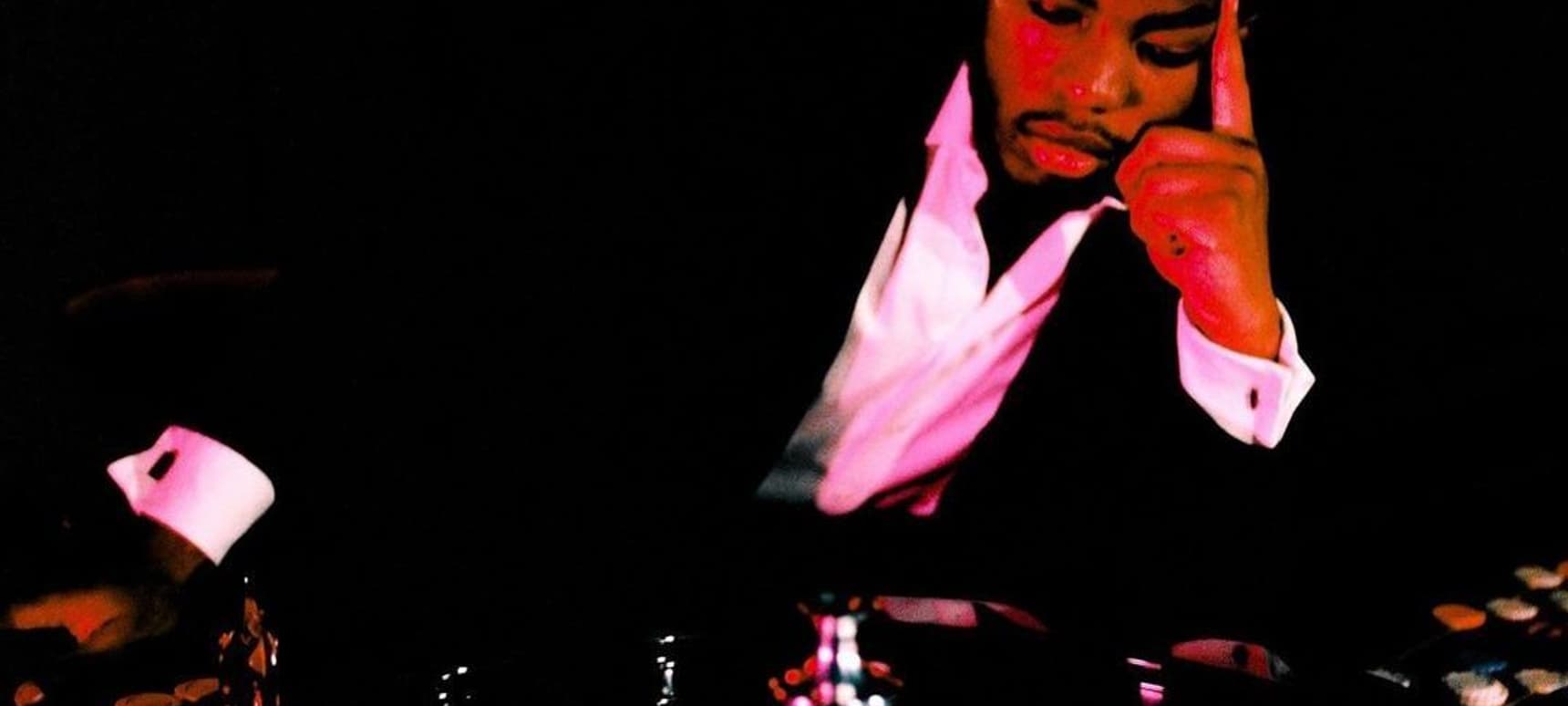 29.01.2021, Words by Billy Ward
7th Obi drops cosmic rap project 'Love & Goodluck'
The Irish rapper explores new rap boundaries on the project...
7th Obi has shared his latest project 'Love & Goodluck', an ambitious tape spotlighting the Irish rapper's intriguing mesh of jazz, hip-hop and trap styles.
Released via DMY Artists, the EP arrives in the wake of previous singles 'Confusion', 'Tesla Navigation' and 'Highschool': three tracks showing Obi's tendency to dance on the boundaries of sub-genres with the technical capacity of forming his own sound from them.
Birthed on Soundcloud and tracing the same path as many rappers before him, the Waterford rapper has come through a transformative period in his music career and 'Love & Goodluck' is the culmination of that journey. 
Obi brings a revitalising energy to each of the tracks on the EP, with the bold hooks and streamlined song structures of 'Get2U' and 'VVS' bestowing upon himself a level of versatility which could go toe-to-toe with rap's bigger names.
On 'Caught Up' and the GZ Tian-featuring '0161', his high-energy sound is taken down a few notches allowing Obi's personality radiate through the relaxed melodies and melancholy flows.
He raps vividly through the EP's auto-tune vocal effects to tackle heart-felt topics, using his voice on 'Nia Long' as an instrument that hooks you in over cosmic rap soundscapes and glitchy synths.
Setting trends instead of chasing them, 7th Obi has landed at a unique jazz-trap sound which he is using to wield his own influence over the rest of Irish hip-hop and beyond.
Stream 'Love & Goodluck':