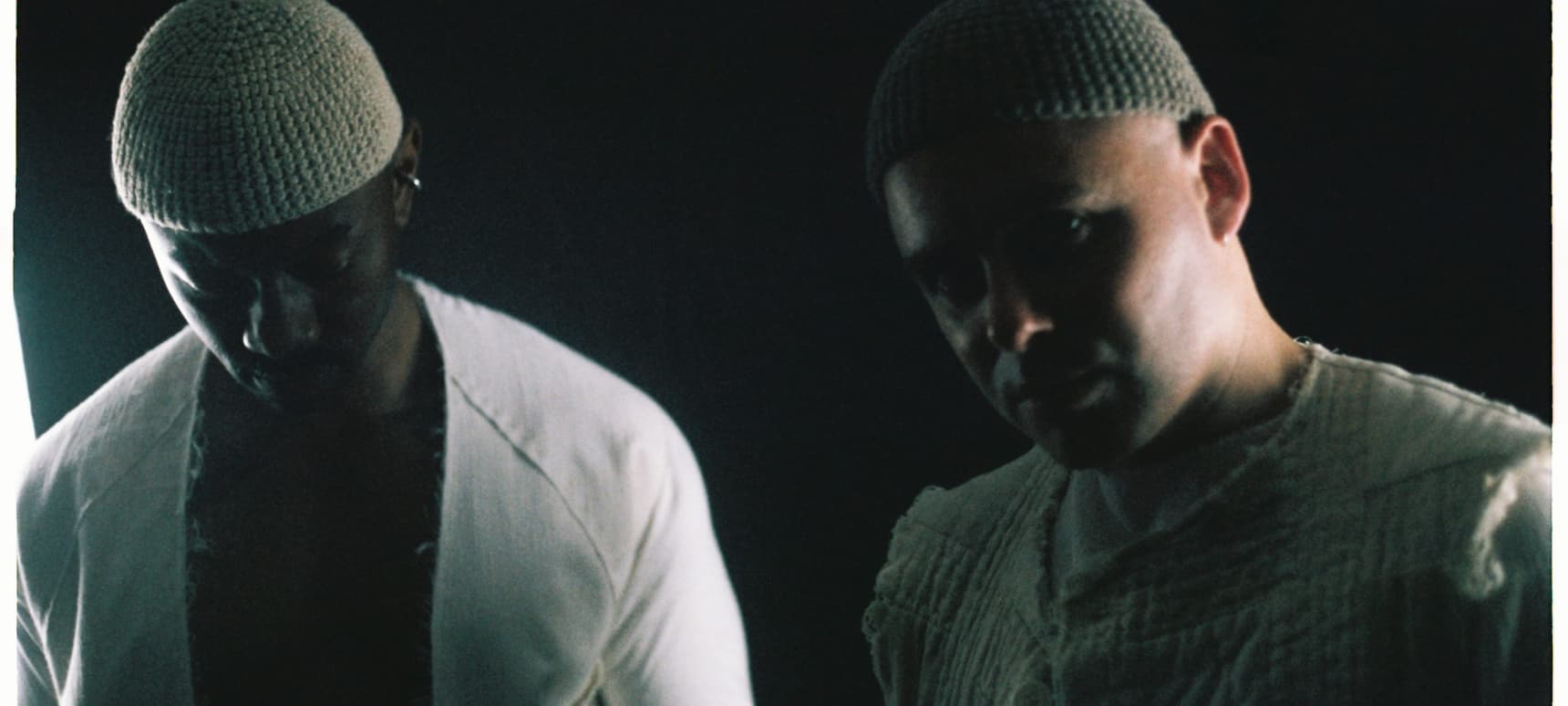 13.08.2021, Words by Maisie Goulsbra
"A refusal of cool-ness": Nu Garcon share '80s-inspired debut EP 'Only One You'
"Both of us have been round the block as musicians. We are older than we were… and I think this has an impact on the music."
Nu Garcon have dropped their long-awaited debut EP, 'Only One You' – a journey into hypnagogic pop production. Consisting of Tony Onuchukwu and Bruno Burton, the duo met at school in Canterbury before splitting between Prague and London, then reuniting in Forest Hill to form Nu Garcon.
Reminiscent of eighties pop and nostalgic in tone, the duo describe themselves as having similarities to Oneohtrix Point Never, cult character R Stevie Moore in the lo-fi crackle and hiss, as well as Madlib for his honed-in beat making.
"There's a kind of naivety to our approach – and in the songs themselves" says Tony: "A lack of polish or gloss, a simplicity, a refusal of 'cool-ness'. But it's mixed in with a sort of maturity. Both of us have been round the block as musicians. We are older than we were… and I think this has an impact on the music."
The pair have already dropped two music videos for tracks, 'How've You Been Awake For So Long?' and 'So Sure'. Track 'Do What You Love' was recorded in Tony's bedroom as he geared up to leave his medicine career in order to start Nu Garcon. Oozing eighties energy and spirit, the cut takes influence from Nicky Sparkles and Sunless 97.
The rest of the EP is spaciously intimate with vocal FX, full-bodied synth hardware and drum machine propulsion. 'Only One You' marks the decision for two people to change direction in life, and arrives as an EP that is modest yet unique.
Stream 'Only One You' below or listen with your preferred player here.
'Only One You' is out now on Moshi Moshi Record via DMY.
For the absolute best new music find Dummy on Spotify and follow Brand New: The Best New Artists.