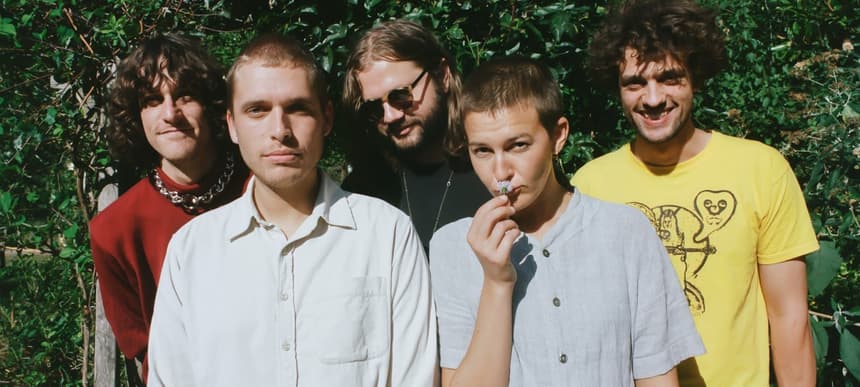 18.10.2019, Words by Tiantian Yang
ALASKALASKA reveal slick remix of 'Happyface' courtesy of Hot Chip's Joe Goddard
Goddard's mix was inspired by the DFA remix of Le Tigre's 'Deceptacon'...
After supporting Tame Impala at their O2 Arena show earlier this year, ethereal indie-pop outfit ALASKALASKA announce UK and European tour dates with their acclaimed debut album 'The Dots' from this November.
The band are being joined by electronic-pop icons Hot Chip as a special guest to perform fourteen shows across Europe. Now, Hot Chip frontman Joe Goddard has remixed 'Happyface'.
Lead singer Lucinda Duarte-Holman explains the roots of the song and collaboration with Goddard: "The original track was inspired by a visit to the mental health nurse, who recommended a TED talk on body language. At the time it felt really unhelpful, but ultimately it encouraged me to try to help myself. Flipping the perspective when asking yourself difficult personal questions seemed to highlight what really matters."
She continues: "Also, it was a huge privilege for us to have Joe Goddard remix the track, we've been big fans of Joe and Hot Chip's work for years, so we were thrilled to hear him rework a song of ours and throw his own spin on it."
"When I heard this song the vocal kind of reminded me of the sound of the voice in 'Deceptacon' by Le Tigre. I was a massive fan of the DFA remix of that song so that became a reference for my remix," Goddard says.
Listen to 'Happyface (Joe Goddard Remix)' now:
Catch ALASKALASKA live at their headline shows in UK and European tour with Hot Chip
Follow Dummy's curated playlists on Spotify: Next Hype: The Best New Music, Brand New, Electronics, Rap Drill & Grime and Bedroom Pop.