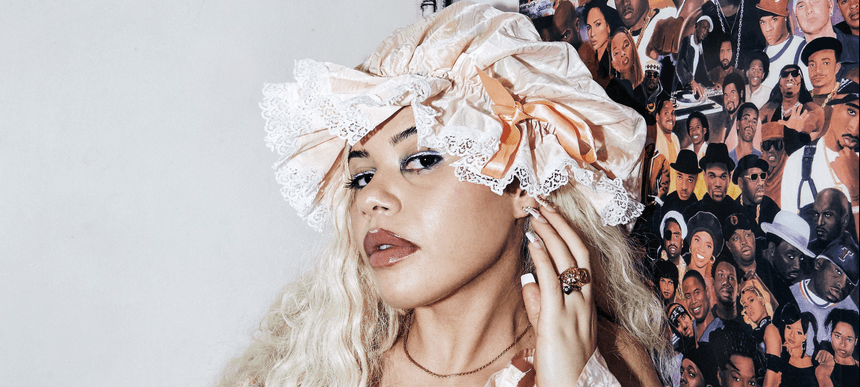 05.10.2022, Words by Billy Ward
Albertina's new single 'Really Real' splices UK garage with a Latin underbelly
"We're taken inside an adult fairy tale, a tinker bell, mermaid world..."
Quickly establishing herself as one of the UK underground's coolest new talents, Albertina is continuing her pace-setting year with a brand new single and video, 'Really Real'.
Released today, the track follows on from the British-Carribean's break-out debut single 'Cars' and the subsequent Harry Rodger remix. Returning with an enticing nod to her Baile funk and classic R&B/UK garage background, 'Really Real' sees Albertina team up with Lisbon producer Holly to deliver the addictive, Latin-influenced cut. 
If the woozy late-night aesthetic punctuating her previous video for 'Cars' was a sign of what's to come, then the new visual for 'Really Real' confirms it – blending glitchy effects with after-hours city-scape shots that piece together Albertina's dreamy sonic universe.
Speaking about the new video, Albertina says: "Visually we're taken inside an adult fairy tale, a tinker bell, mermaid world. The protagonist gathers trailing lights, and a mystifying sci-fi electrocution down the Thames. We're inside the mind of a titanic love lost, drowning in abyss of tragedy left wondering what's really real?"
Watch the 'Really Real' music video below or stream the single with your preferred player here.
'Really Real' by Albertina is out now on Gunjle via DMY.
Submit music for release via DMY Artists.
Read next: Talia Goddess' fiery single 'Everybody Loves A Winner' is an ode to New York's rap movement