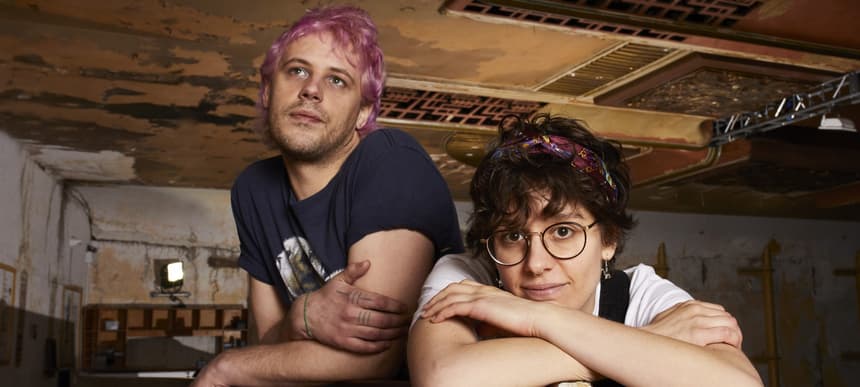 21.04.2021, Words by dummymag
Hackney duo all cats are beautiful share '(u know) u mean a long minute 2 me'
In proper lockdown fashion, the main hook was derived from a line in Tiger King
all cats are beautiful are Kyle (they/them) and Elena (she/they), who describe themselves as "two queer best friends making dance music but for sad people".
We've been working with 0800 MOSHI-MOSHI via our DMY Artists on the project: a proper pandemic creation.
"We started this record in the early weeks of lockdown and with Elena being at her parents in Spain while Kyle remained in London, it was the first time we had to write music while being in separate locations," they say. "We sent ideas back and forth through messages and voice notes and finished it all when Elena got back to London. What started out as a distraction from the situation became an archive of a long-distance friendship."
"'(u know) u mean a long minute to me' is the first song we wrote while being in different countries due to the pandemic, it's a sort of stitching together of many different ways of expressing that someone means a lot to you," they continue. "We recorded it with the audio permanently slowed down to give it this kind of wobbly tentative feel. The main hook comes from Kyle mishearing something in Tiger King."
Stream '(u know) u mean a long minute 2 me' below, or listen via your preferred player here.