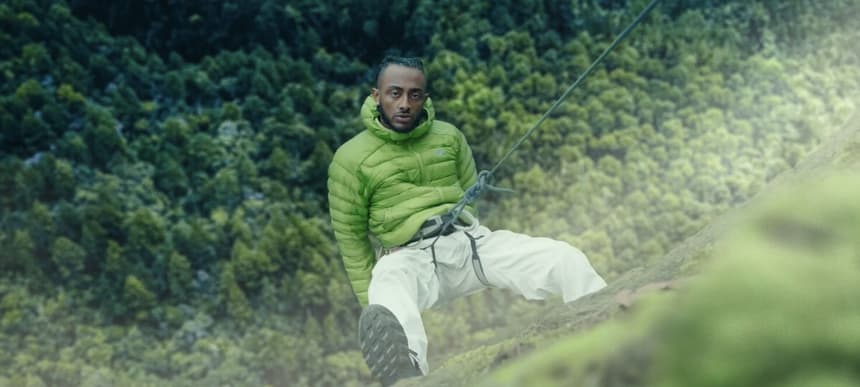 27.02.2020, Words by Billy Ward
Aminé uses Ol' Dirty Bastard sample on genre-stretching hip-hop cut 'Shimmy'
The track harks back to hip-hop's golden era
After a lengthy hiatus, Portland-based rapper Aminé makes his stylish return with modern hip-hop heater 'Shimmy'.
Delivering on his promise to defy expectations, the multi-talented artist has done well to keep a subdued profile throughout his career despite his exponential success. Having put out massive singles such as the 5 x Platinum selling 'Caroline' while simultaneously influencing and creating new music culture as he goes, Aminé has made himself a force to be reckoned with.
Newest instalment 'Shimmy' looks to honour the early hip-hop scene from which a vast amount of today's music has drawn from. The track comes equipped with an Ol' Dirty Bastard co-sign, sampling the Wu Tang Clan founder's 1995 'Shimmy Shimmy Ya' before adding some contemporary flare and bold lyricism to the mix.
Co-directed by Aminé and Jack Begert (who has previously worked with the likes of Kendrick Lamar and Doja Cat), the striking visuals depict the Portland rapper scaling a mountain, whipping around in a speedboat and cruising the streets on two wheels.
Produced by Boi 1da, Vinylz, and Pasqué, the track comes through with an infectious pop that harks back to hip-hop's golden era.
Watch 'Shimmy':
Read next: Aitch reflects on a chart-scaling year with freestyle 'MICE'