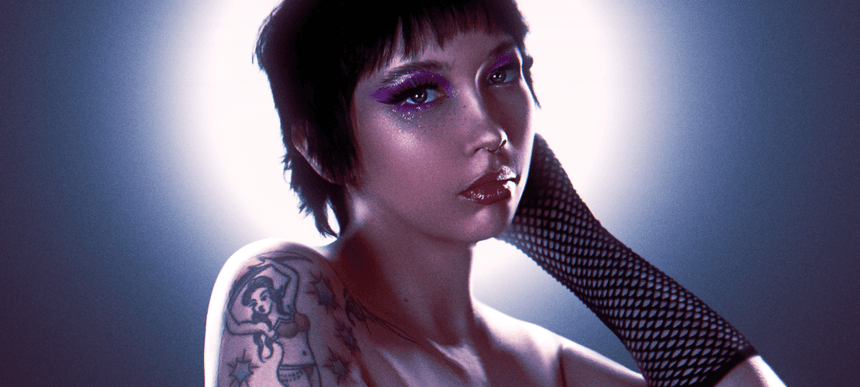 09.08.2022, Words by Billy Ward
AVA AKIRA shares complete 'Skin: The Remixes' project
girl_irl completes the project with an industrial, dreamlike rendition
After unveiling a donk-inspired breakcore rendition from DJ Kuroneko followed by a nostalgic trance-infused remix from phonewifey the month after, Leeds-based songstress AVA AKIRA finalises the remix series for her latest single 'Skin' with a final instalment from New York-based producer and artist girl_irl.
girl_irl's rendition spins the euphoria of the original into an industrial and dream-like soundscape, placing the artist's production skills on a sturdy launch pad among some great company.
With AVA coming from a DJ background and also being a core member of Tokky Horror, she is not one to shy away from remixes and pursued a similar project with her single 'Locket' back in 2020. The rising artist's drive to seek out exciting new producers and DJs to collaborate with is a by-product of her passion for the UK's underground rave scene, taking inspiration from UK dubstep, trance, happy hardcore and beyond when intersecting hyperpop and emo sounds in her music. 
With remixes coming out weekly at the beginning of 2021 also spanning across different genres within the electronic music scene, the new 'Skin' remix pack is another strong offering from AVA AKIRA who continues to impress as the year progresses. 
Stream 'Skin: The Remixes' below or listen with your preferred player here.
'Skin: The Remixes' by AVA AKIRA is out now on ANIMAVA via DMY.
Submit music for release via DMY Artists.
Read next: AVA AKIRA and ZAND's anti-party anthem 'PURGATORY'