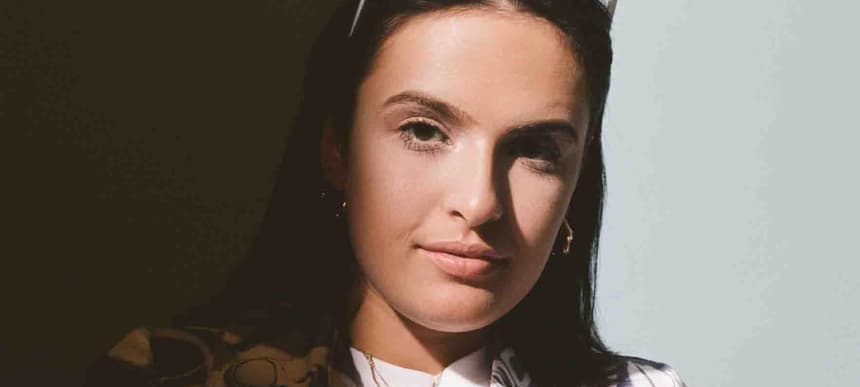 30.07.2021, Words by Maisie Goulsbra
Bklava's sophomore EP is about independence in society as a modern-day woman
"Self-love, spirituality and the joy of being single"
The lady often seen brandishing a mic and stood behind the decks, Bklava, just released her second EP 'Autonmous' spanning UK Funky, garage, 2-step, house with her signature silky vocals on top.
The multi-hyphenated artist who is based in Brighton has been named 'One to Watch' for 2021 by Amazon Music and Beatportal's 'Artist of the Month' for August. In between musical ventures, Bklava teamed up with Keep Hush's Merch Service to create a T-shirt, designed by Leah Money, and after attention from Annie Mac, Danny Howard and Pete Tong, the Irish-Lebanese artist saw support from Radio 1's Dance Anthems.
The EP is influenced by her Lebanese heritage and as the title suggests is about feelings of self-love, spirituality and the joy of being single through to leaving a toxic relationship, mental health and harassment.
She says; "Autonomy looks back on my growth and journey to independence in society as a modern-day woman. Each song focuses on an issue I care deeply about and has allowed me to learn more about myself, and the importance of living my life as authentically as possible."
The founder of Spin Suga – Bklava feels strongly about the importance of safe spaces within clubs, which translates plainly in last track 'Leave', which is accompanied by a hypnotic visual. 'Close to You' generates the kind of passion that comes with old school garage, which Bklava's vocal lends itself so well to. 'Only For Tonight', recently released as a single, is a UK Funky anthem with cowbells – it comes before 'Sober', which conveys Bklava's originality and personality, that you can hear more of on her monthly Rinse FM residency.
Listen to the EP here.
Watch the visual for 'Leave' below.
Listen next: Dummy Mix 617 | Bklava.