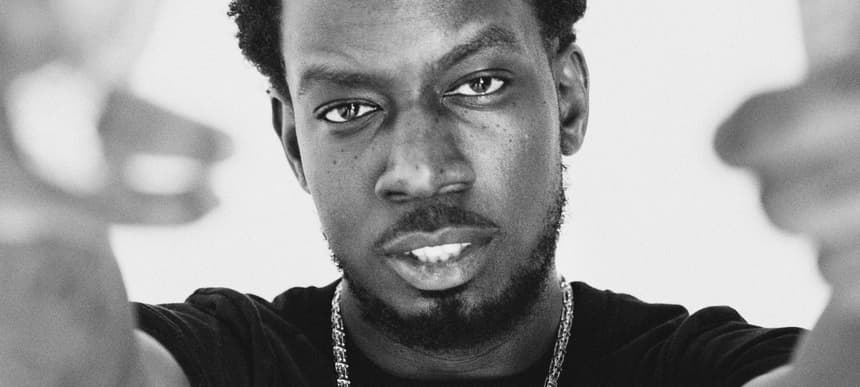 27.11.2020, Words by Billy Ward
Blay Vision chalks out his unique rap vision on new 'Pain' EP
The North Londoner taps into new dimensions of his artistry on his latest project
Tottenham rapper-producer Blay Vision has shared his next project: 'Pain' featuring the MOBO-nominated Manga.
The five-track EP, out now via our DMY Artists, sees the North Londoner tap into new dimensions of his artistry as he navigates through a comprehensive pool of styles to produce an experimental and modern body of work.
On 'Pree', Blay drafts in Manga Saint Hilare for a bouncy rap number fleshed out with golden melodies and hard-hitting bars. It hardly comes as a surprise that Blay cut his teeth working with the likes of Jme, Skepta and P Money, with the grime-charged 'Revenge' allowing him to unravel his dizzying flows with aplomb.
The Tottenham lyricist recently unveiled the moody, cinematic visuals for 'Kill Somebody' which recreates a scene from American Psycho. Matching the dark themes of the video in his lyricism, the rapper's gleefully morbid refrain, "I just wanna kill somebody," contrasts with the exuberant production and shows Blay to be an artist full of surprises. 
Throughout the project Blay isn't afraid to take an inward-looking stance as he explores his conscious and subconscious thoughts. On 'Realist Cuz', he utilises the multi-layered beats and hooky melodic structures to map out the inner workings of his mind, while 'Gomenasai' proves to be a tear-jerker of a rap cut that nods to the artist's fascination with Japanese culture. 
Stream 'Pain' below:
Read next: Ragz Originale returns with the smooth 'OG lullaby'