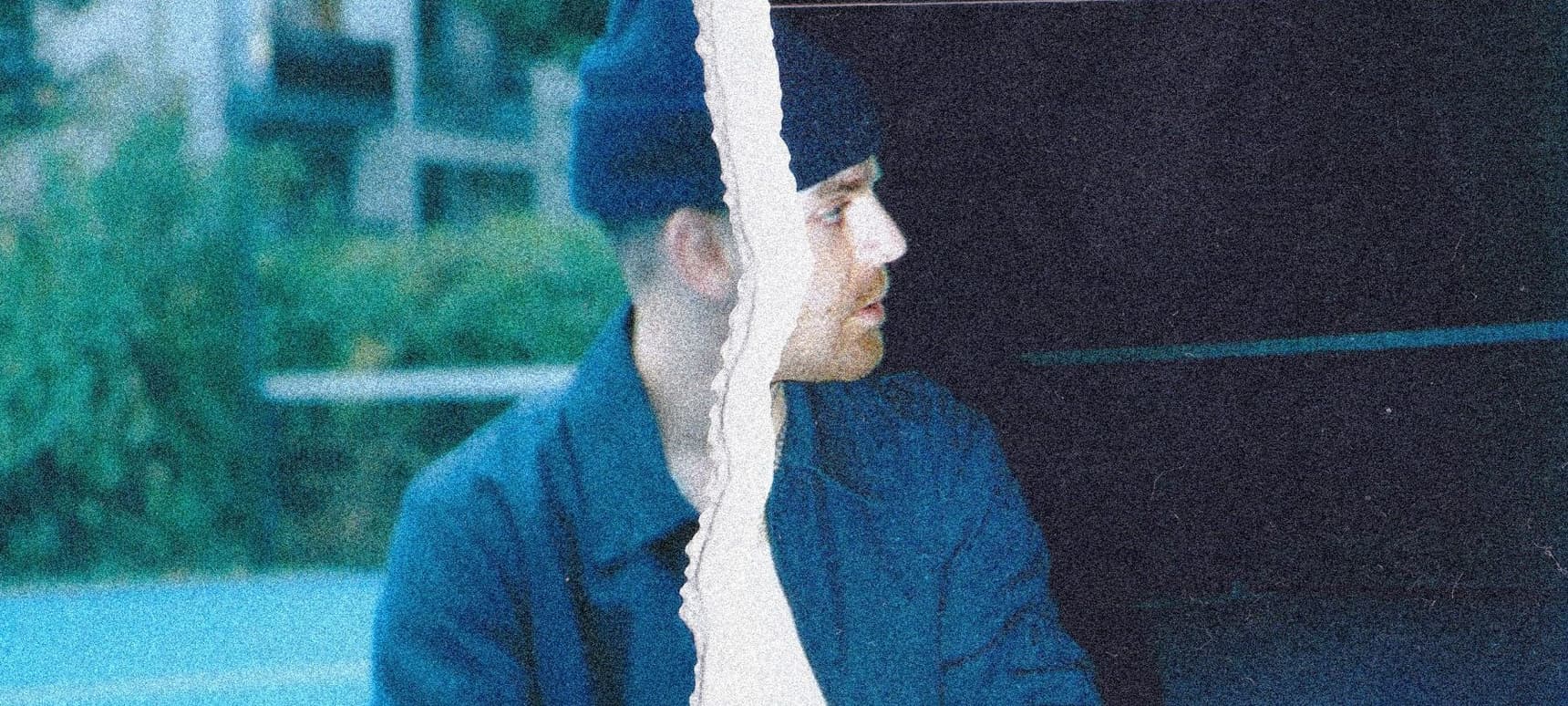 07.01.2022, Words by Billy Ward
Blu Ernest takes aim on intoxicating R&B joint 'Dodged A Bullet'
"When no-one's there, you've got to root for yourself..."
Looking to take no prisoners in 2022, Brighton-based newcomer Blu Ernest is kicking off the year in style with a brand new single and music video from his forthcoming '____ On My Mind' project.
The last twelve months saw Blu emerge onto the scene in a lane of his own, showcasing his moody and rebellious tone with three singles, 'Godspeeding', 'Night Shifts' and 'The Chill'. Lacing 90's R&B nostalgia with the brutal low-end of mainstream hip hop, his sound has been labelled 'melancholy-striptease', describing a tender mix of nonchalant yet hard-hitting vocals over a silky beat.
Entirely self-produced, his latest cut is a fist-swinging frenzy of piercing 808s and blunted R&B vocals, soaked in the melancholy of Blu's soul-bearing pen game. Changing pace and intensity at the flick of switch, 'Dodged A Bullet' is about stumbling upon your ex at your local bar, and the bittersweet feelings that ensue.
Raised in a small-town, the sea-side lover says he was born with an 'underdog' way of thinking, which helped overcome his low points. "People will always root for the underdog" he says, "but when no-one's there, you've got to root for yourself . I want to inspire others to believe in themselves too".
Complete with a striking visual, edited by Blu himself, the music video shows the rising talent cut about the night-soaked streets on a skateboard, as well drinking at his local pub. With the help of some some handy camera work from Joel Ernest, the visual offers a bold glimpse into the artist's world.
Watch the music video for 'Dodged A Bullet' below or stream the track with your preferred player here.
'Dodged A Bullet' by Blu Ernest is out now via DMY.