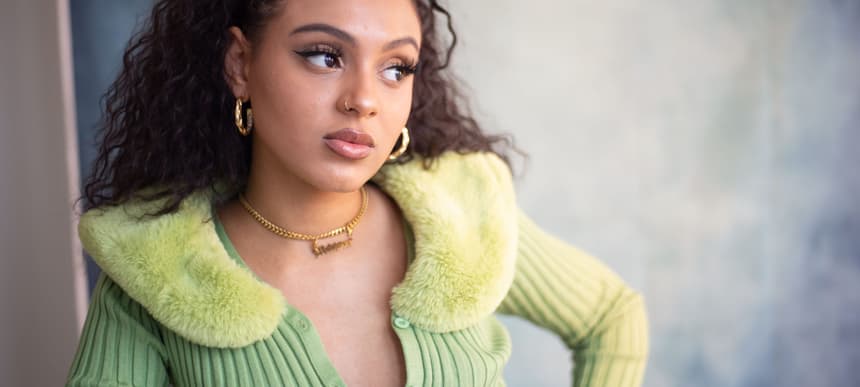 23.07.2021, Words by Maisie Goulsbra
"The beginning of a new journey": Madison Paris' 'Blue Hour' EP
It's about change, impermanence and the beauty between transitory moments...
Madison Paris' debut EP 'Blue Hour' is finally here. Having grown up on the sounds of Macy Gray, Gabrielle, and Sade, counting contemporary figures like SZA and Jhene Aiko among her influences too, the Londoner is quickly turning into the complete R&B artist.
Embodying life's changes across five tracks, the new EP is about impermanence and the beauty between transitory moments. Opening track 'Notice Me' was released as a single earlier this year and features Grammy-nominated Justin Love; 'Noughts & Crosses' is a poetically meditative song, followed by 'Magic' and the Zac Messenger-featuring 'Right Back'. The EP was executively produced by regular collaborator Sampl, who has worked with Gashi and Ms Banks.
On the EP, Madison explains: "This is the beginning of a new journey. There's something beautiful and mysterious about the 'Blue Hour' that often goes unnoticed. I like that, and I feel like that sums up where I'm at musically. I'm creating to connect and share my stories, without the added pressures, I feel like that's the real essence of art and that's why this project is so special to me because it embodies that."
Despite being a newcomer in the music industry, the rising talent has received plenty of support and radio coverage already. Securing a Foot Asylum/Nike campaign and lining up performances with Amazon's +44 platform, the singer-songwriter has also gained support from BBC Introducing and given a live session on BBC 1 Extra for DJ Ace's 'Rnb1Take'.
Stream 'Blue Hour' below or listen with your preferred player here.
'Blue Hour' by Madison Paris is out now via DMY Artists / Mainframe Music