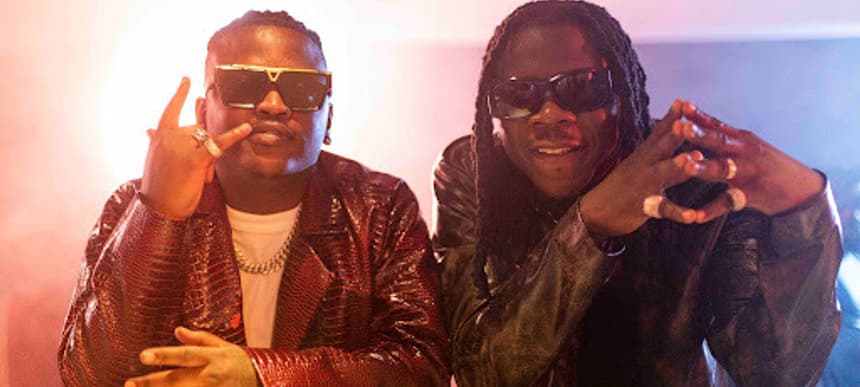 27.09.2021, Words by Maisie Goulsbra
Boys Noize drops his fifth cross-genre album '+/-' (pronounced polarity)
"When you combine opposites, something transcendent can take place, something greater than the two parts."
Electronic musician and DJ, Boys Noize has announced tour dates and released an ambitious new album '+/-', a cross-genre journey into exploring contradictory forces. Like his Dog Blood collaborator Skrillex, with whom he formed the alias with in 2012, Boys Noize has been consistently churning out music shaped from elements of the underground while appealing to the mainstream since 2006.
2020 was marked by a GRAMMY nomination for his collaboration with Skrillex and Ty Dolla $ign on 'Midnight Hour' – an unlikely blend of late-night R&B, oldskool rave and hard house — while 2021 brought a GRAMMY win for Lady Gaga´s 'Rain on Me' featuring Ariana Grande.
His new album moves through Hyperpop on 'Girl Crush' featuring Kelsey Lu, to long, drawn-out vocals met with rolling industrial techno bass, intersected by in-your face break beats on 'IU feat. Corbin'. 'Xpress Yourself' is an unsettling glitchy trance track, and across the album, additional collaborations come from Rico Nasty, ABRA, Tommy Cash, Jake Shears, Chilly Gonzales, and Vinson.
'+/-' is Boys Noize's fifth studio album and is said to encapsulate his musical career to date. The Berlin-based Iraqi-German producer, aka Alex Ridha says, "The album dives into the polar tension between the musical styles and worlds I find myself in. When you combine opposites, something transcendent can take place, something greater than the two parts. And with music, it becomes a magic that can create new worlds."
The Boys Noize tour has already kicked off. Dates are below and tickets can be found here.
Stream '+/-' on your preferred service here.
OCTOBER
1 – Elsewhere, Brooklyn, NY, US
2 – Soundcheck, Washington DC, US
9 – The Warehouse Project curated by Four Tet, Manchester, UK HERE
15 – 1720, Los Angeles, CA, US
16 – Dirty Bird Campout, Modesto Reservoir Campgrounds, CA, US HERE
22 – TV Lounge, Detroit, MI, US
23 – Sound Bar, Chicago, IL, US
29 – Outside Lands Festival, San Francisco, US
29 – Audio, San Francisco, US
NOVEMBER
4 – It´ll Do, Dallas, TX, US
5 – 1-800 Lucky, Miami, FL, US
12 – Fléda Club, Brno, CZ
13 – Nová Cvernovka, Bratislava, SK
19 – Praga, Warsaw, PL
DECEMBER
3 – Slakthuset, Stockholm, SE
10 – O13, Tilburg, NL
11 – Melkweg, Amsterdam, NL
17 – Nordstern, Basel, CH
More dates to be announced.
For more of the absolute best new music go to Dummy's Spotify and follow Next Hype: The Best New Music.