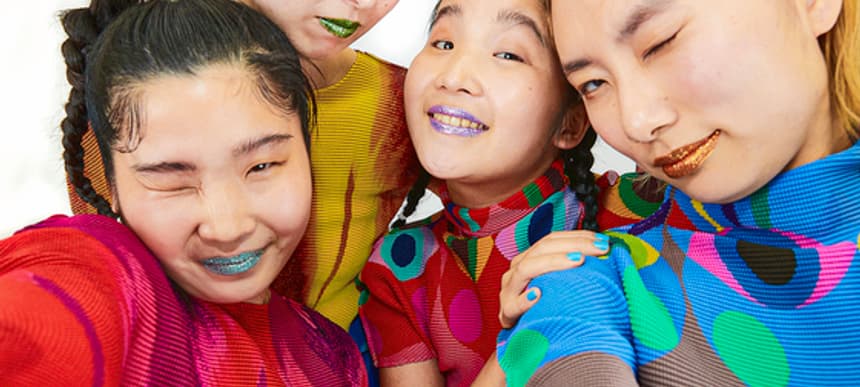 19.01.2021, Words by Felicity Martin
Japanese pop band CHAI sign to Sub Pop, share 'Action'
Their album 'WINK' is due on May 21st
Experimental Japanese four-piece CHAI are releasing their next album, 'WINK', via Sub Pop.
Their album is due on May 21st 2020, and today they share first single 'Action'.
"A person who winks is a person with a pure heart, who lives with flexibility, who does what they want. A person who winks is a person who is free," says bassist-lyricist YUUKI. "With this album, we're winking at you. We're living freely and we hope that when you listen, you can wink and live freely, too."
YUUKI added that she wrote 'Action' in response to Black Lives Matter protests: "Seeing how the world came together during the protests really moved me. I wanted to dedicate that song to the year of action."
Watch the self-directed video for 'Action' below.