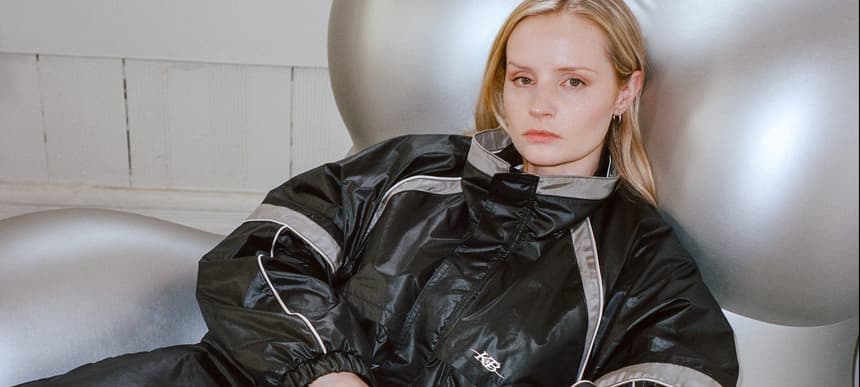 07.12.2021, Words by Maisie Goulsbra
Charlotte Day Wilson drops deluxe version of 'ALPHA' feat. King Princess, Meshell Ndegeocello and Amaarae
Toronto artist and producer Charlotte Day Wilson has released a deluxe edition of her breakthrough album 'ALPHA' which includes unreleased track 'Even Is the Lie' and a remix of 'Take Care of You' featuring King Princess, Meshell Ndegeocello and Amaarae.
Landing in 2016 with her debut EP 'CDW', Charlotte Day Wilson has gone on to collaborate with BADBADNOTGOOD, Daniel Caesar, and Kaytranada. Drake recently sampled her song 'Mountains' in his track 'Fair Trade' (featuring Travis Scott) on the 'Certified Love Boy' album. 'ALPHA' is a euphoric blend of R&B, jazz, and soul music that perfectly showcases Charlotte Day Wilson's distinctively melancholic but warm vocal.
For its listener, the album acts as a gentle coaxing out of self-doubt and insecurity in the face of romantic fantasy. Three of the album's singles have been released with accompanying music videos including 'If I Could' and 'Keep Moving' and a US tour has just been announced for 2022. Tickets here.
Stream the deluxe version of 'ALPHA' on your preferred service now.
2022 US TOUR DATES:
March 2 – Detroit
March 3 – Chicago
March 5 – Philadelphia
March 6 – Washington D.C
March 8 – NYC
March 10 – Atlanta
March 12 – Dallas
March 13 – Houston
March 16 – Las Vegas
March 17 – Los Angeles
March 20 – Santa Ana
March 21 – Oakland
March 23 – Portland
March 24 – Seattle
Watch the music video for changes below.
For more of the absolute best new music listen to Next Hype: The Best New Music.