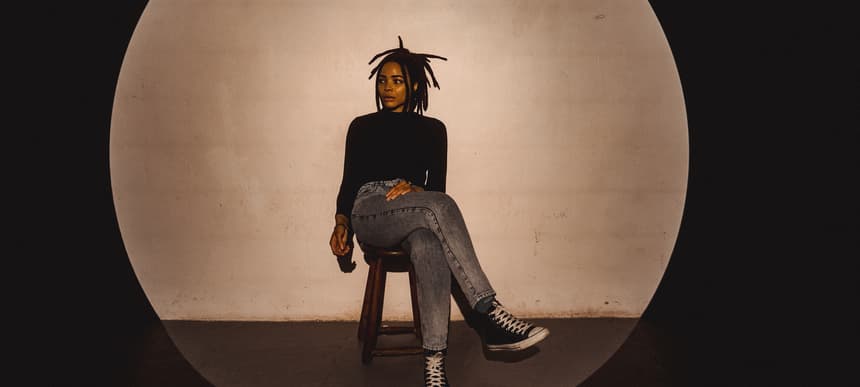 15.11.2023, Words by Billy Ward
Chinwe ushers in her introspective sophomore EP 'Fall'
"The lessons you learn along the way make you the person you are..."
Rising East London songstress Chinwe completes her sophomore EP 'Fall' with the third and final single from the project. 
After putting out her transformative single 'Paranoia' back in November of last year, followed up by the release of her sun-soaked anthem 'Come We Fly' earlier this summer, the celestial songwriter delivers her latest offering 'Sirens'. 
Speaking about the new track, Chinwe says: "'Sirens' is a song I wrote to myself really. It's about facing the things we're afraid of, instead of always looking for an out. Sometimes you run away from sadness, pain, the possibility of happiness – and It's like you end up running away from yourself, thinking it's easier but in reality, the lessons you learn along the way make you the person you are and sometimes leaning in and facing what scares you can make way for something beautiful."
Inspired by genre crossing musicians and rich, jazz-filled compositions, Chinwe's song-writing is wrapped in introspection and self-reflection. Using music to make sense of the world around her, pleasure and pain are at the forefront of this new EP.
Stream 'Fall' below or listen with your preferred player here.