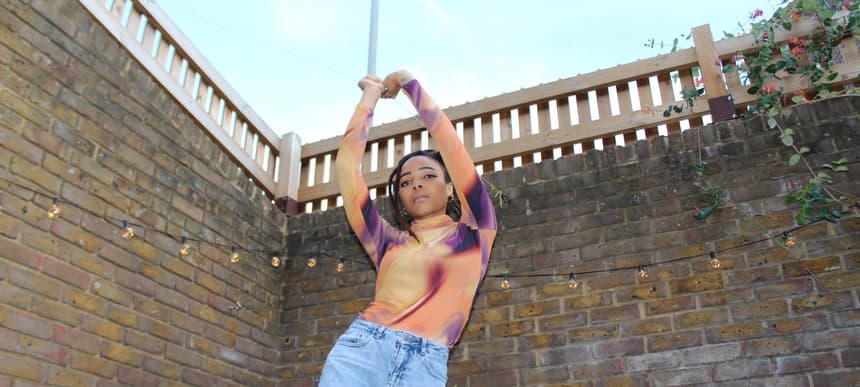 09.11.2022, Words by Billy Ward
Chinwe's introspective new single 'Paranoia' is about living in the present
"We all make mistakes, but hopefully we grow from them and embrace the lessons..."
Rising East London songstress Chinwe crafts her thought-provoking music as a means to make sense of the world around her. With her sights set on sharing her sophomore EP in early 2023, today the artist releases her brand new single titled 'Paranoia'.
Imploring that we find beauty and gratification in the present as opposed to fixating on the troubles of the past, the celestial track weaves the harp plucking skills Chinwe taught herself during lockdown through a skeleton of shimmering electronics and soulful vocals – think the contemporary production of Portishead fused with the rich, jazz filled rhythms of Nina Simone.
"The single is about looking back on situations and feeling let down by people –  like no one really has your back," explains Chinwe. "Sometimes it changes you and you try to protect yourself from the same things happening again. But we're all flawed as human beings and we can't shut ourselves off from everyone. That's kind of what the song is getting at – we all make mistakes, but hopefully we grow from them and embrace the lessons."
The daughter of a Nigerian father and a Jamaican Mother, Chinwe was exposed to an eclectic range of music from an early age and began to experiment with production as a way to express her creativity. Following the release of her debut EP 'Scar Tissue', Chinwe ushers in a new era with 'Paranoia' as she edges towards dropping her next project. 
Stream 'Paranoia' below or listen with your preferred player here.
'Paranoia' by Chinwe is out now via DMY.
Submit music for release via DMY Artists.
Read next: Vegyn carves his sound into Léa Sen's 'I Feel Like I'm Blue'