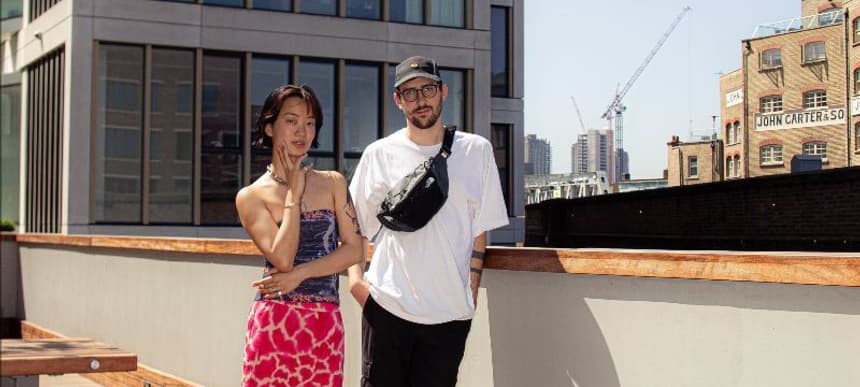 24.08.2020, Words by Felicity Martin
Club futurists object blue and TSVI collaborate on 'Hyperaesthesia' EP
The four-tracker is forthcoming on Nervous Horizon...
object blue and TSVI have teamed up for a hotly-awaited collaborative EP on Nervous Horizon, the label TSVI co-runs.
'Hyperaesthesia' has been described by the pair as "body music" and sees experimental club sounds marry globally-spanning percussion, along with a Loraine James remix.
"I was curious to see how TSVI and I could merge our sounds, whether we could supplement each other without eclipsing one another, and I'm so happy with the result", object blue says of the record. "I never thought I could write with somebody else but this happened so easily. It's been a liberating process, just a pure pursuit of fun, yelling in our chairs when we dropped the beat."
As Anunaku, TSVI recently joined forces with DJ Plead for an excellent three-track 12″ on the newly-named AD 93 label (fka Whities).
Listen to first single 'Thought Experiment' here:
object blue and TSVI's 'Hyperaesthesia' is released by Nervous Horizon on September 25th 2020 – pre-order it here.