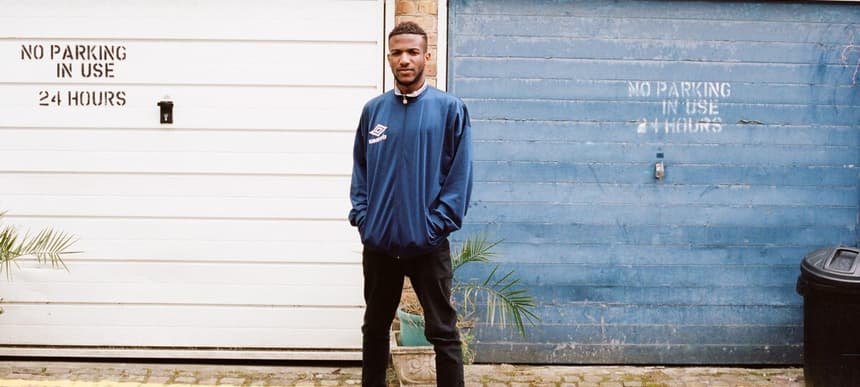 24.01.2019, Words by Felicity Martin
Conducta hails the next wave of UKG on his 'Kiwi Manifesto' mixtape
The UKG king drops a 30-track tape packed top to bottom with the next gen of UK garage...
Conducta has just unleashed a 30-track tape of 100% UK garage, 'The Kiwi Manifesto', for free download.
The UKG king has been pushing the genre forward as of late, fashioning highly-coveted remixes for the likes of J Hus, MoStack, Jorja Smith and GoldLink.
He recently tipped producer Mind Of A Dragon for our 8 Artists to Watch in 2019 feature, saying: "one of a few garage producers who will help push things forward in 2019."
Now, he's ushering in the next generation of UKG producers on his new mixtape, which draws together the likes of aforementioned MOAD with bassline and bass-house producers who are nudging the genre in fresh directions.
An hour of bubbly, sugar-coated melodies from Sharda, Bassboy, Jack Junior and more, you can tune in below.
Tracklist:
1. Conducta – Manifesto Intro
2. Jack Junior – Sleep Remix
3. Mind Of A Dragon x Prescribe Da Vibe – Watching
4. Conducta x Mind Of A Dragon – Pringles
5. Kollaps – NRG (El-B Remix)
6. Higgo – Meet Me In The Middle
7. Bassboy – Vibsey
8. Conducta – Dancing
9. Jack Junior – Someone 2 Hold
10. Sammy Virji – Oh Will
11. Prescribe Da Vibe – Just Chill
12. Burt Cope – Desire
13. Sam Deeley – Rinse Sound
14. Sharda – Replay
15. Jack Junior – Play It Again
16. Conducta – Vitamin C
17. Marcus Jakes – Knockin Boot
18. 47 Sounds – First Time
19. Shift Key – Boogie Tonight
20. Stimpy – Get Up
21. Mind Of A Dragon – Steezing Remix
22. 47 Sounds – koruption
23. Otis – Want U
24. Earthnut – With Me
25. Sharda – Need No One
26. Sammy Virji – Get Up
27. Conducta x Sammy Virji – Untitled
29. Mind Of A Dragon – Wheel Up
30. Conducta – Come Thru n Chill
Grab it via free download on Bandcamp, or stream it on Soundcloud.
Listen to Conducta's Dummy Mix.