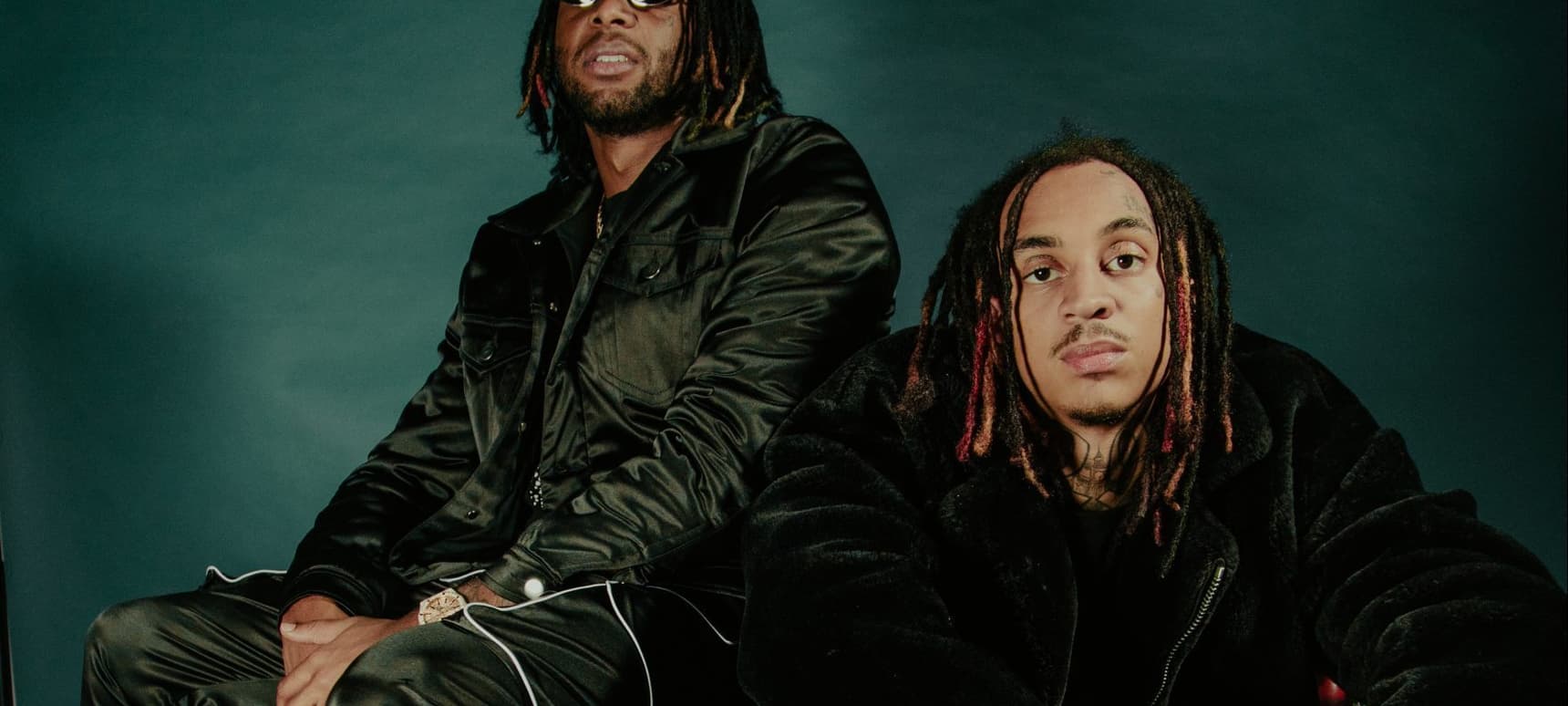 29.10.2021, Words by Billy Ward
D-Block Europe return with fiery new single 'No Competition', announce mixtape
The follow up to 2019's 'Home Alone' project is set to see the pair raise their game once more...
Ahead of their eagerly awaited UK arena tour, D-Block Europe today share a brand new single to mark the announcement of their upcoming 'Home Alone 2' mixtape, out November 19.
Titled 'No Competition', the new track sees the formidable pair of Young Adz and Dirtbike LB return to their slick sound, gliding through the hard-hitting trap production with their infectious lyricism and trademark melodic flows. It's a good indicator of what to expect from their new project and serves as a free-flowing mission statement from two of the UK rap scene's fastest rising figureheads.
A distinct evolution of their sound, the highly-anticipated follow up to 2019's gold-certified 'Home Alone' project is set to see D-Block Europe raise their game once more. The large 23-track sequel boasts a stellar cast of collaborations from AJ Tracey, Central Cee, Tion Wayne and Offset, to name a few alongside a batch of brand new material.
Away from the studio, D-Block Europe are also leaving their stamp on the live music scene. Kicking off their eagerly-awaited 'The Blue Print: Us vs. Them' headline tour in Birmingham on November 30, the collective will perform in venues across the UK, including a hotly-anticipated hometown show at The O2 in London.
'Home Alone 2' is set to release November 19, find out more information about the project and the pair's upcoming tour here.
Watch the video for 'No Competition' and stream it below: