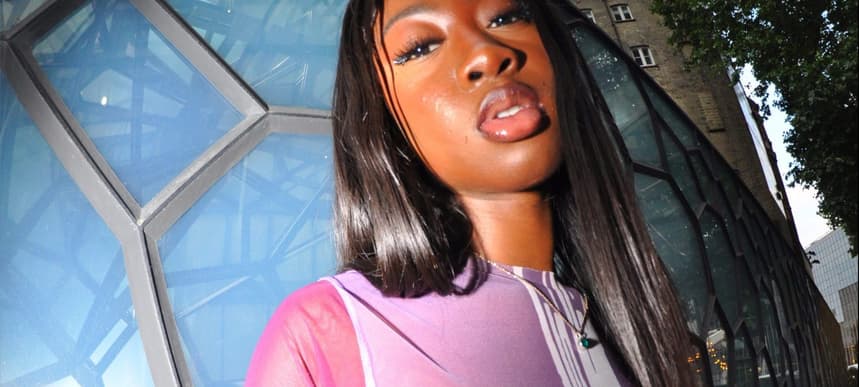 05.09.2022, Words by Billy Ward
DEELA returns with explosive double single 'Anyways / Whatchu Mean'
The Londoner's fiery blend of UK rap is just what's needed to see out summer...
From the moment DEELA exploded onto the scene in 2020 with fiery anthems like 'BITCH BOI' and 'ROLLING STONES', it became clear she wasn't here to play. Now, following on from this year's 'TRAPSTAR' single, the rising UK rap queen returns with her second offering of 2022.
Consisting of 2 new hard-hitting tracks, the double helping of 'Anyways' and 'Whatchu Mean' is not just a return to form for the rapper but an indicator that she's continuing the carve out new sounds and explore previously untouched territory.
Born in Lagos, but based in London, the 20-year-old has quickly established a unique brand of UK-influenced trap, serving her hedonistic bars of sex, rage and power with an unflinching girl-boss attitude. DEELA has previously rapped about the scepticism she faced when entering the music industry and has made it her mission to prove her doubters wrong – a task she has been accomplishing with each new release so far.
On the opening track 'Anyways – Freestyle ', DEELA floats across a futuristic sounding beat with an arsenal of cut-throat flows, easily switching cadence in her trademark nonchalant style. Next track 'Whatchu Mean' sees the Londoner raise the bar once again, rapping over a bass-heavy trap production with a dizzying onslaught of verses.
Mining the edges of experimental UK rappers such as Flohio and combining it with the attitude and lyrical prowess of stars such as Megan Thee Stallion, the new double helping from DEELA puts her on course to end the year in a very strong manner.
Stream 'Anyways / Whatchu Mean' below or listen with your preferred player here.
DEELA's double single 'Anyways / Whatchu Mean' is out now DMY.
Submit music for release via DMY Artists.
Read next: DEELA's fiery 'DONE DEEL' EP explores sex, rage and power