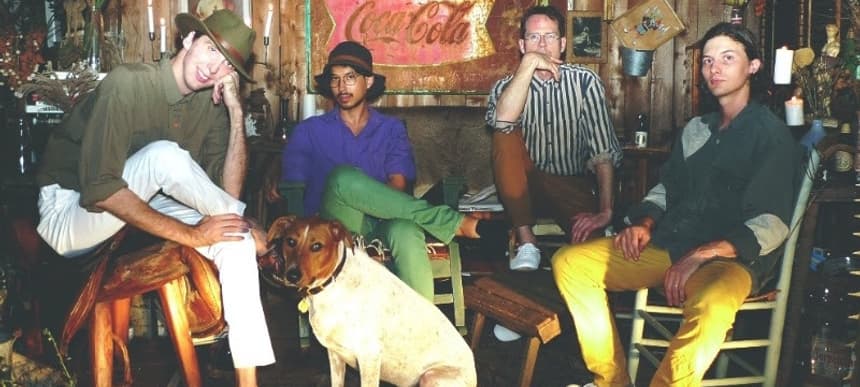 14.10.2015, Words by Natalie /
Deerhunter - Living My Life
On the latest preview of their upcoming album 'Fading Frontier', Deerhunter frontman Bradford Cox has directed and dedicated the video for Living My Life to jazz titan Miles Davis. A highlight of their seventh full-length, the semi-autobiographical song finds Cox in a state of stability and happiness, after constantly morphing identities for over a decade. Sonically set to the clean and aquatic climate guitar strokes from Lockett Pundt, the kaleidoscopic video has been described by Cox as thus:
"Macro meditations on geology and botany to the observations of afternoon light filtered onto the wooden floors. The idea was to have a formless visual that does not conform to the overwhelming cleverness and narrative ambition of most modern videos. Instead, we have a sometimes ridiculous, and sometimes hypnotically beautiful, mess of images and rhythm. The final section of the video, in particular, could be a teenage garage band take on Tarkovsky's Solaris. Various chemicals and dyes were used to create a liquid Fantasia for the song's transcendent climax."
Watch the video for Living My Life above.
Deerhunter release 'Fading Frontier' on October 16th through 4AD Records (pre-order).