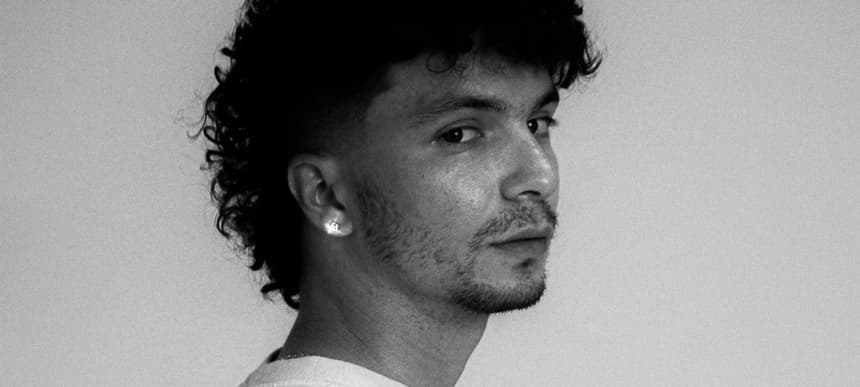 17.03.2023, Words by Billy Ward
Deniz Love drops deluxe edition of his 'ALL WAVES PASS' album
The new release features two additional discs of music...
Texas-native Deniz Love is breathing a new lease of life into his 'ALL WAVES PASS' album with a brand new deluxe edition. 
Originally consisting of 12 tracks, the project is an analogy for how all things eventually come and go, using Love's Mediterranean influences and nature-inspired authenticity to provide a unique perspective on the power of living in the moment.
"There came a time when I stopped looking outwards for inspiration. I saw past the influence of the world around me and found a world in myself that I can see my peers and loved ones through," said Love last year.
Featuring two new discs, one featuring instrumental versions of the 12 tracks and the other featuring 'Sped Up' and 'Slowed + Reverb' versions, the new deluxe edition sees Love tap into the recent trend artists have been deploying across TikTok.
The trend evolved out of the early 2000s phenomenon of "nightcore," which would take songs and speed them up to images ripped straight out of the user's favourite anime series. Today, the it's swung back around, with artists like Steve Lacy and mazie utilising the technique to turn their songs 'Bad Habit' and 'dumb dumb' into viral sensations. Deniz Love is cleverly inserting himself into that narrative.
Deniz's path to the brink of indie stardom has been anything but straight forward. Deniz was originally on his way to becoming a professional footballer before his career was abruptly cut short by a devastating injury. But this change in path would turn out to be a blessing in disguise, as it offered the young creative the opportunity to find his true path in music.
Stream 'ALL WAVES PASS (DELUXE)' below or listen with your preferred player here.