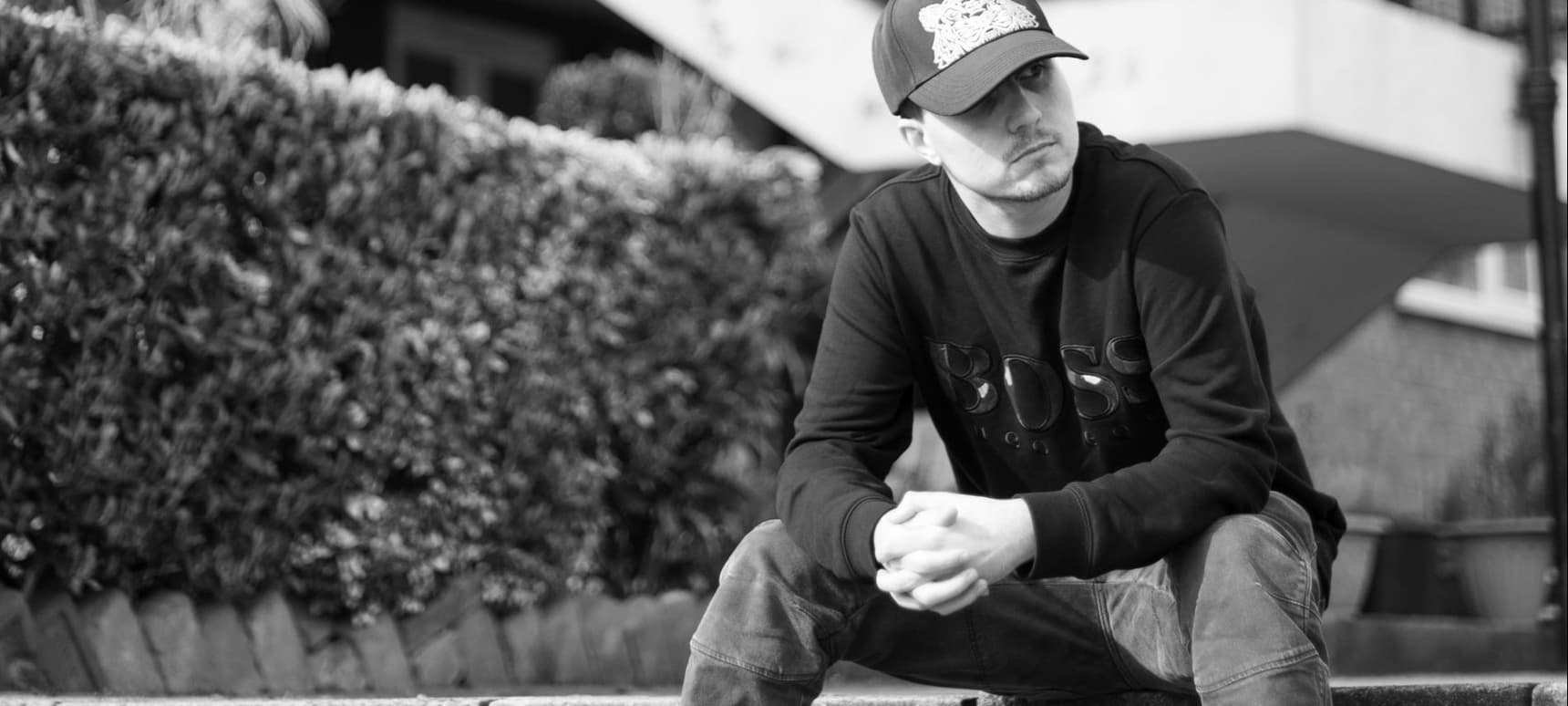 09.07.2021, Words by Billy Ward
Dpart and Kinnoha praise good intentions on low-slung hip hop cut 'Divine'
The rapper hopes the single "help[s] people unwind and forget about their daily stresses..."
After his previous single 'Showboat' was chosen to soundtrack Soccer AM's end of season Showboat section on Sky TV; North West London rapper Dpart is switching up his sound with 'Divine', a laid back hip hop number recounting the importance of good intentions.
For someone who draws influence from the likes of NF, Mac Miller, J Cole and Potter Payper, it makes sense that the rising rapper is as versatile and lyrically dexterous as he is. We've already heard Dpart's sound splinter between drill, grime and UK hip hop on explosive cuts such as 'Declan Rice' and 'Don't Know How', but on his latest offering the Londoner brings the energy down a couple notches with a soulful, melody-woven sound.
Teaming up with South London electro-soul artist KINNOHA, who graces the track with her golden, sun-tinted vocals, Dpart feeds off of his collaborator's tones and floats over the guitar based instrumental with a nonchalant flow. Aside from being a chilled summer banger, the lyrics from both artists explore a wide array of important topics such as mental health, loyalty and trustfulness, all set against a backdrop of life during lockdown. 
Speaking about the track, Dpart says: "I wanted to make a song that people can literally listen to anywhere, be it a café with headphones in while working or a hammock somewhere tropical. My music is usually pretty deep and I just wanted to switch it up by doing something chilled that will hopefully help people unwind and forget about their daily stresses."
Stream 'Divine' below or listen with your preferred player here.
'Divine' is out now on Departure Records via DMY Artists.