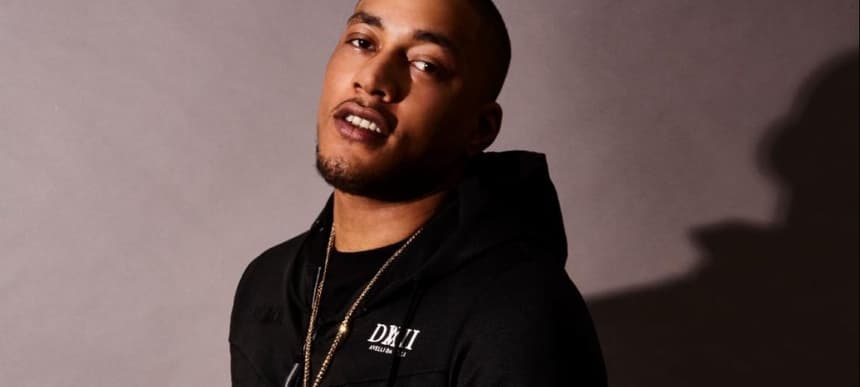 06.11.2020, Words by Billy Ward
Dutchavelli asserts his rap dominance with debut mixtape 'Dutch From The 5th'
"I'm from E5, Clapton, and this is my introduction to the game. I'm Dutch From The 5th..."
Capping off what has already been a defining year for himself so far, Dutchavelli has dropped his highly-anticipated debut mixtape 'Dutch From The 5th'.
The Clapton rapper has quickly climbed to the pinnacle of UK rap after putting out some of the hottest tracks of 2020, in 'Bando Diaries' remix, 'Surely' and 'Only If You Knew'. Now, he's lit the touch paper once again with a project that aims to solidify his position as one of the most sought-after rappers around.
While the mixtape flaunts the uniquely bold style that has earned Dutchavelli his stripes in recent times, it also shows elements of versatility and creativeness. Tracks such as 'Zero Zero' and 'Skr On Em' featuring Ray BLK opens the door to fresh sounds while helping to prove that the Netherlands-raised rapper is not ready to be boxed into one genre.
"I wanted to let them know that I'm not going to go too far down the road of just doing drill. It's my first project. People are getting to know me. The tape is to get the listeners excited and see what's coming next," he states about the new record
Where Dutch does unleash his growling drill flows, he does so with precision and finesse with tracks such as 'Darkest Moments', '2am' and 'S Road Bop' mapping out his life in prison and on the roads with a gripping confidence.
Talking about the 16-track debut record, Dutchavelli said: "I've left no stone unturned and worked as hard as I possibly can to make sure I can deliver within the expectations I've set for myself. I'm from E5, Clapton, and this is my introduction to the game. I'm Dutch From The 5th. That's the title of my book opening".
Stream 'Dutch From The 5th':
Read next: Headie One shows he's ready to go where no drill artist has gone before on 'Edna'