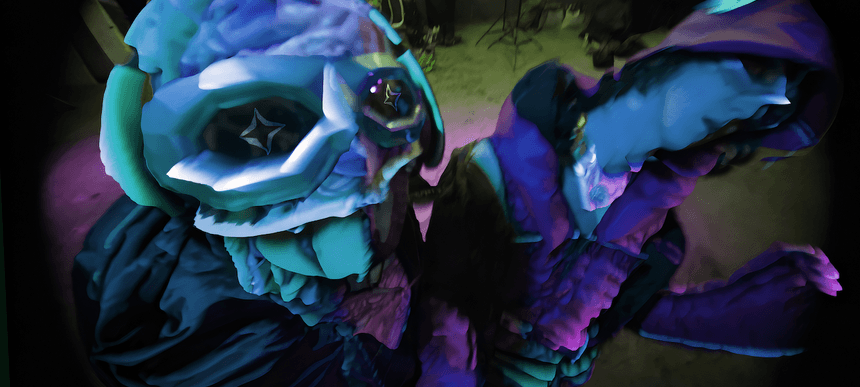 20.05.2022, Words by Billy Ward
Elusive dance duo Two Shell drop new single and video 'Pods'
Can you crack the code to reveal the duo's cyber secrets?
London-based dance music duo Two Shell continue their fine form in 2022 with a future-facing new club production, entitled 'Pods'.
Over the past few months, the enigmatic duo have been setting clubs, festivals and timelines alight with their cyber-pop club tracks and mysterious antics, securing a residency on Rinse FM while building a reputation as one of dance music's most exciting up-and-coming acts.
Their recent 6Music mix is an example of their playful approach to productions; a style which has seen them gain super fans in the likes of Four Tet, Ben UFO and Avalon Emerson, to name a few.
'Pods' marks the beginning of a journey into the mysterious cyber world the pair are building, launching alongside a password protected website which promises to provide more insight into their plans – if you can crack the code, that is.
The pair seem to be leaving traces of strange messages across their social media and streaming channels which may be clues towards accessing the website. We're yet to have any luck cracking the code but open up the challenge to anyone reading.
Let us know how you get on via the Do Music Yourself Discord server.
Watch the music video for 'Pods' below or stream the single with your preferred player here.
'Pods' by Two Shell is out now on their Mainframe Audio label.
Read next: Daniel Avery announces new studio album, shares lead single 'Chaos Energy'