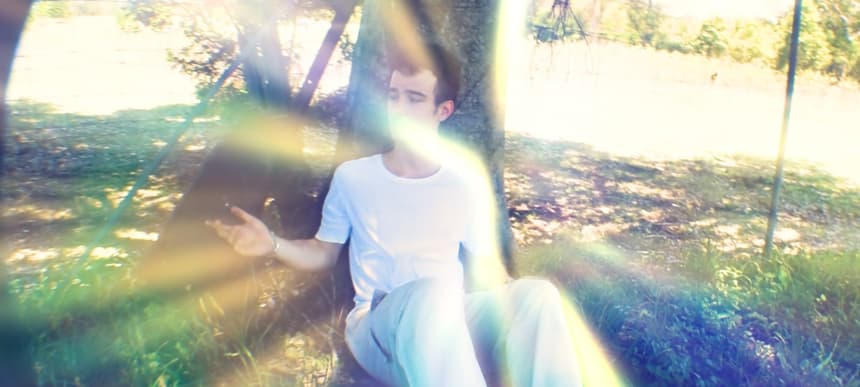 28.05.2021, Words by Billy Ward
Eugene Deluxe dials into a woozy, alt-pop dreamworld on 'Woke Up Feeling Like A Genetic Sequence' EP
We've been working on the new project via our DMY Artists...
After already releasing 'Tapping on Keys' and 'Ripest Fruit', Brisbane-newcomer Eugene Deluxe today shares his new EP 'Woke Up Feeling Like A Genetic Sequence'.
We've been working with Eugene via our DMY Artists and the 7-track project is a testament to the artist's creative maturity despite still being in high school.
Finding a way to merge 80's synth pop and lo-fi with hyperpop and cloud rap, the rising vocalist and producer has a peculiar, off-kilter sound which he makes his own. 
Across the EP, Eugene explores themes of celebration, dreaming and self-discovery, with tracks such as 'Sleep Sucks' and 'This Feeling' showcasing his candied production and unique vocal delivery. 
Stream 'Woke Up Feeling Like A Genetic Sequence' below or listen via your preferred player here.