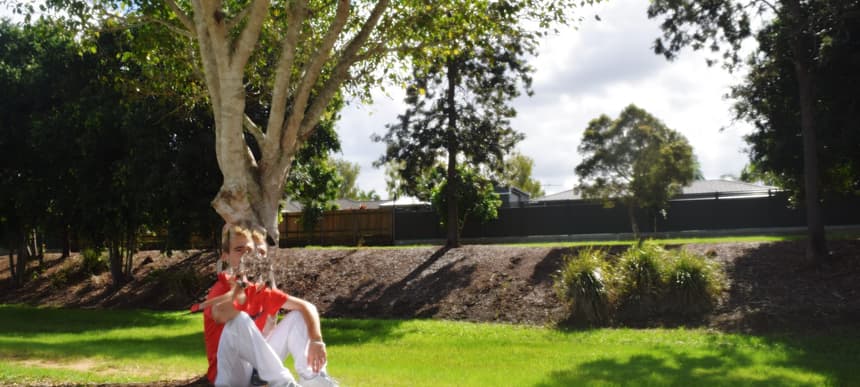 07.04.2021, Words by dummymag
Eugene Deluxe's 'Ripest Fruit' is "if Flume, Avicii and A. G. Cook made a party song"
It's the latest track to arrive through our DMY Artists
Brisbane-based vocalist and producer Eugene Deluxe returns with 'Ripest Fruit', a track we've been working with him on via our DMY Artists.
It comes hot on the heels of lo-fi December single 'Planetarium Chilling', which found Eugene delivering a sun-bleached visual to accompany the track.
'Ripest Fruit' is a taste of forthcoming six-track project 'Woke Up Feeling Like A Genetic Sequence', a release written with dreaming, celebrating and self-discovery in mind.
"The fruit represents a source of positive energy I found after a low period in life," Eugene Deluxe says. "If I'm happy I also want to spend it inspiring others. Many of us are only a few steps from seeing the light. I'd describe 'Ripest Fruit' as electrifying, motivational and euphoric. Like if Flume, Avicii and A.G. Cook came together and made a party song."
Listen to 'Ripest Fruit' below or via your preferred player here.
Keep up to date with all the best new music via our weekly-updated 'NEXT HYPE' playlist.