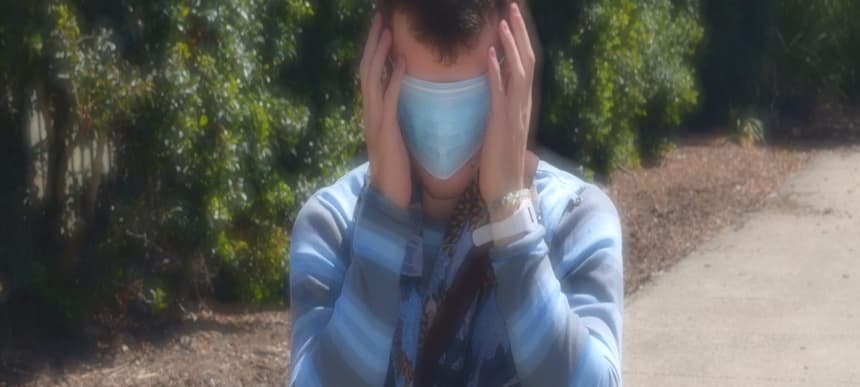 01.10.2021, Words by Maisie Goulsbra
Experience the bliss with Eugene Deluxe's brand new track 'Hangman'
... An esoteric cocktail of dreamy arpeggiations and chords.
Brisbane-based ambient pop newcomer Eugene Deluxe is back with his signature blend of 80's synth pop and hyperpop alongside cloud rap on fresh new single 'Hangman'. The new track entwines environmentally conscious lyrics with ones that are more romantically inclined, via memories and daydreaming. As a producer and vocalist, he takes full control over his creativity and musicianship, rendering an esoteric cocktail of dreamy arpeggiations and chords into songs that intangibly depict the passing of time.
Though Eugene Deluxe has only just left high school, he has staggered an entire of series of singles including recent track 'Plugged In' and 'Ripest Fruit', which was the tune that he says would exist if "Flume, Avicii and A.G. Cook came together and made a party song." His seven-track EP 'Woke Up Feeling Like A Genetic Sequence' recounts a journey to self-discovery; and with 'Hangman', as Eugene himself announced on his Instagram, listeners should sit back and "experience the bliss".
'Hangman' is out now on DMY.
Listen on your preferred streaming service here.
For more of the absolute best new music go to Dummy's Spotify and follow Brand New: The Best New Artists.