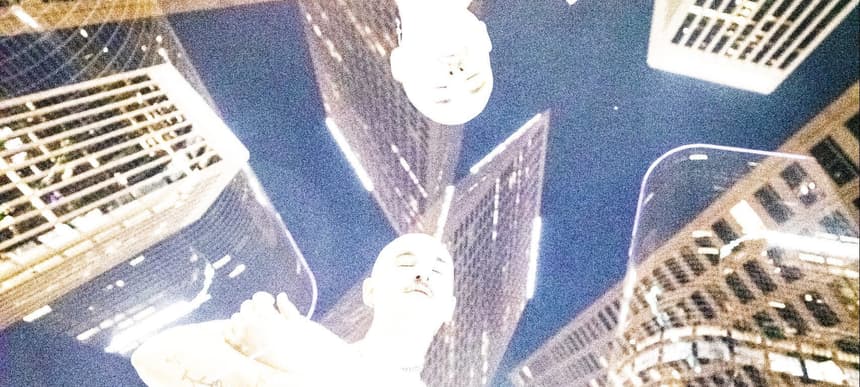 24.02.2022, Words by Billy Ward
Fifty Grand and optic core team up for intergalactic drum 'n' bass cut 'Different Places'
The producer's 'Pain Circle' album is expected to drop later this year
Following the release of 'Close To Me' back in January, Fifty Grand continues to build anticipation for their forthcoming album 'Pain Circle' with a brand new single.
An ambient drum 'n' bass dreamscape featuring vocals from Fifty and smooth percussive accompaniment from fellow electronic producer optic, 'Different Places' puts to use a collaborative partnership which dates back to 2014, where the pair would send stems back and forth between Ohio and California.
Known for experimenting with moody and ominous sounds, Fifty has been dropping genre-pushing music for a decade now and is showing no signs of slowing down, having established himself as a formidable producer.
Sonically, 'Different Places' mines the edges of 90s-influenced breakbeats with a modern twist. It's a dark and enthralling cut ready for the dance floor, setting the stage for Fifty and optic's cinematic production style.
'Pain Circle' is expected to drop later this year.
Stream 'Different Places' below or listen with your preferred player here.
'Different Places' by Fifty Grand is out now on Red Mirror Records via DMY.